News |
Your 2023 travel wish list
Where will 2023 take you? We've pulled together a list of our favourite adventures and wellness experiences for the modern traveller. May it inspire you to get into nature and make this year the one you chase those travel dreams.
By Walk into Luxury
Active adventures
Whether your preference is for journeys on land, water, or in the air, jump out of your comfort zone and explore new frontiers with these unforgettable experiences.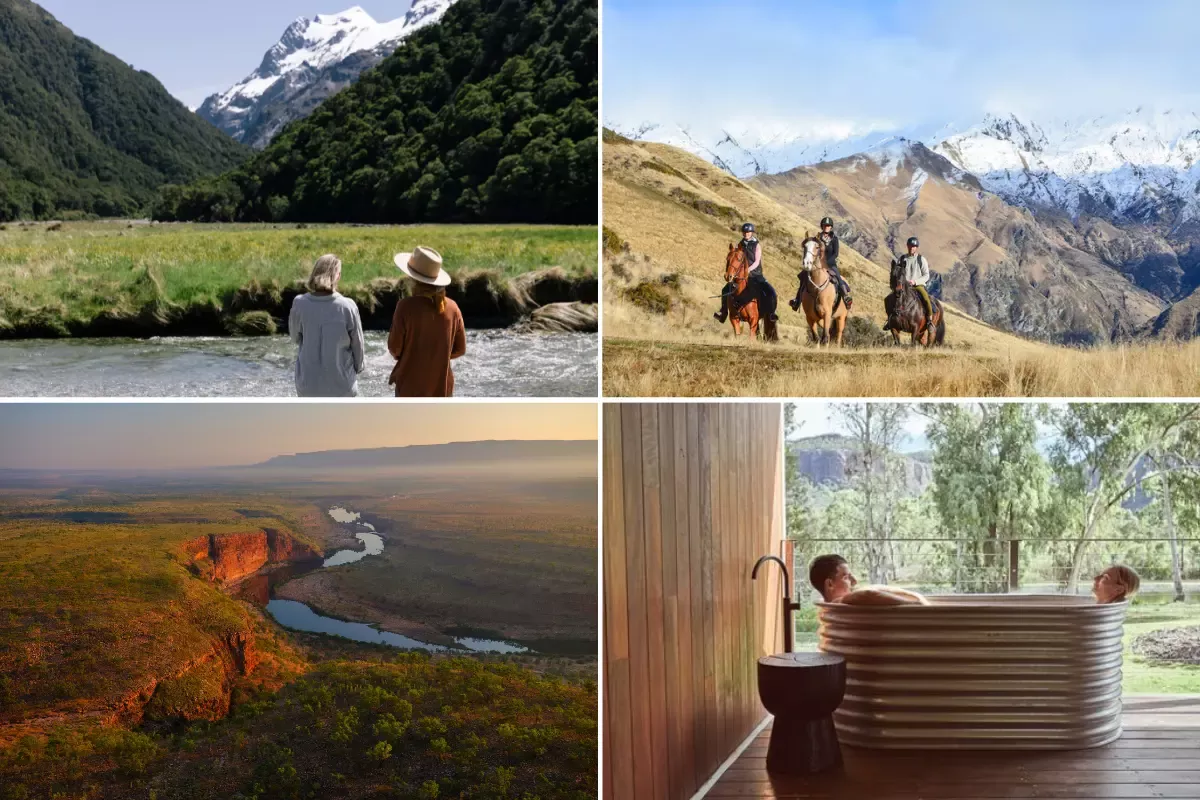 Heli-hike New Zealand

New Zealand's South Island is a location begging to be explored from the air, with the Southern Alps making road access impossible in parts. We recommend:
Bite-sized adventures at all-inclusive Australian lodges
Enjoy specially curated guided half-day activities as part of your stay at these luxury lodges:
Explore the Kimberley by water or air
Adventure is everywhere in the Kimberley, whether it's soaring above ancient ranges, fishing for barramundi or climbing a waterfall. Cruising the Kimberley is an ideal way to access its spectacular coastline and a small expedition ship like True North or Le Ponant gets you close to the action.

A helicopter is one of the best (and often only) ways to experience icons of the vast Kimberley region in Western Australia. Our favourites include:

Beyond Australia and New Zealand
For something truly unique, explore Indonesia's remotest islands on a private adventure aboard Aman's flagship yacht, Amandira.
---
Connect with nature
Immerse yourself in the diverse natural wilderness of Australia and New Zealand, from ancient forests and rugged ranges to coastal bushland and coral reefs.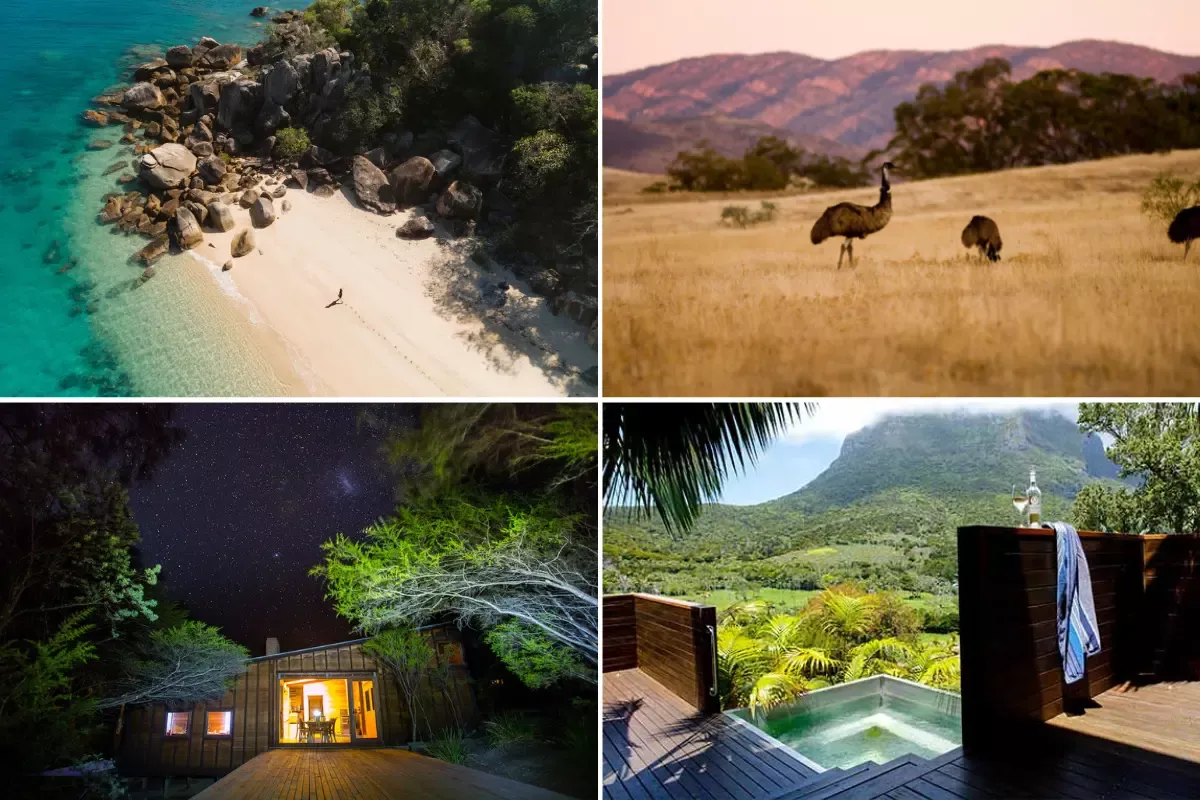 Wildlife encounters
There is something truly special about observing wildlife in its natural habitat:
Treading lightly
Discover a new destination on foot to appreciate the natural landscape and wildlife – while leaving minimal environmental impact – on one of these recommended Great Walks of Australia or guided New Zealand hikes:
Coastal landscapes
Breathe in the salty air, sink your toes into the sand and spot unique marine and bird life on these seaside journeys:
Beyond Australia and New Zealand
Surrounded by turquoise waters, coral reefs and rainforest, Amanwana on Indonesia's Moyo Island is an exclusive escape designed for the nature lover.
---
Seek Wellness
In this increasingly busy world, it's vital to take time out and look after the most important person in your life - you. Wellness is an individual pursuit, but improved health, fitness and nutrition, better sleep and increased mindfulness are the common goals we seek.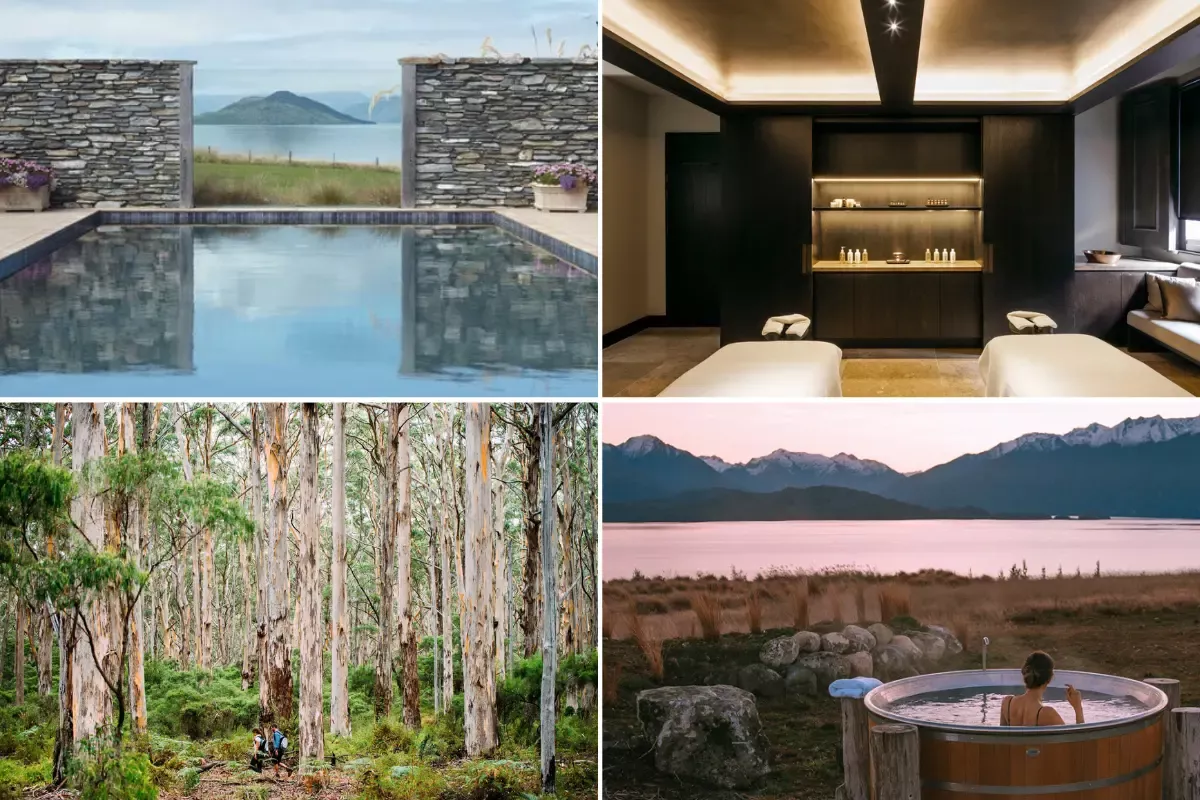 Blissful day spas
Day spas offer a range of holistic treatments to balance body, mind and spirit in a tranquil environment. Some of our favourites are those offered at the following luxury lodges and retreats:
Forest bathing
A peaceful forest escape can do wonders for our health and well-being, including reducing stress and anxiety and improving happiness and mindfulness:
Beyond Australia and New Zealand
As well as a signature Aman Spa, Amanoi, Vietnam offers two dedicated "wellness villas" with integrated spa and treatment facilities. Closer to home, COMO Uma Ubud and COMO Shambhala Estate are great options for a relaxing long weekend spa escape in Bali.
---
Our Journey Designers are ready to offer their recommendations and tailor-make your ultimate dream journey.