Walk into Luxury's signature small group walk at Pumphouse Point takes in the best of World-Heritage listed Lake St Clair and surrounding wilderness areas including a day at Mount Field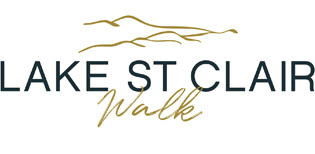 From $2,212 pp
The amount shown is based on today's live exchange rate, which may change by the time that you complete your purchase. Your payment will be processed in the default currency.
Lake St Clair & Mount Field NP
Overview
Our signature 4-day small group walk at Lake St Clair is the perfect taste of Tasmania's World-Heritage wilderness area. This luxury hiking experience takes in the best walking trails in the Cradle Mountain-Lake St Clair National Park and Mount Field. Guests stay at boutique Pumphouse Point lodge, known for its unique architecture and dramatic setting overlooking the lake. Starting and ending in Hobart, your first day sees you visiting Russell Falls and hiking the Western side of Mount Field National Park to alpine lakes and tarns, before arriving at Lake St Clair. Over the next few days, your local guide will show you the best day hikes around Lake St Clair with the chance to experience the lake from the water, plus a distillery visit and gourmet lunch to finish.
View Gallery
Rates & Inclusions
Per person pricing is on a twin-share basis; single rooms are available with a $1950 supplement payable
Three nights at Pumphouse Point, staying in the wonderful Pumphouse Rooms overlooking Lake St Clair
Four days with a local Tasmania Guide discovering Lake St Clair, Mt Field and Franklin River-Wild National Parks
All meals, including breakfast, lunch, dinner and trail provisions
In-room Larder with local cheeses and provisions at Pumphouse Point
Three-course share-style dinners each evening with a selection of Tasmanian wines included (an honesty bar system applies throughout the lodge buildings/lounges for additional wine/beverage purchases)
Complimentary activities at Lake St Clair, including e-bikes and row boats
Return ground transfers from Hobart to Lake St Clair

All track and boat transfers on Lake St Clair
Derwent Valley Distillery visit
Lunch on the return journey to Hobart
National Park passes and all entry and tasting fees
Location & Access
Starts and finishes in Hobart. Complimentary return transfers from Hobart are included for all guests joining the Lake St Clair Walk.
Day-by-Day Itinerary
Day 1
Start your Lake St Clair Walk from Hobart arriving at Mt Field National Park before lunch. Today's walk takes in the Pandani Grove and Lake Seal from the lookout by Mount Rodway, before returning to Lake Dobson. The alpine vistas are sure to impress on a trail that is considered one of Tasmania's best day walks. We will also visit Russell Falls, one of the most photographed waterfalls in Tasmania. On arrival at Pumphouse Point, check-in to your room with a view and enjoy a pre-dinner glass of wine overlooking the lake. Hear what's in store for your time at Lake St Clair before dinner in the Shorehouse. Your host will ensure you are settled in with Tasmanian wine to accompany your three course dinner before wishing you goodnight.

Included: L - D

Day 2
Breakfast at Pumphouse is a cosy affair with guests gathering in the Shorehouse to enjoy coffee by the fire and a highland breakfast as you watch the birds flit across the lake. After a peaceful start to your day, set off with your guide to the trailhead at Cynthia Bay. Today we enjoy a 13km circuit walk taking in the best walking in the Lake St Clair half of the Cradle Mountain-Lake St Clair National Park including Shadow Lake. After a local trail lunch, return to the Retreat for some relaxation before meeting fellow guests for dinner in the Shorehouse.
Included: B - L - D
Day 3
This morning is another chance to discover the beauty of Lake St Clair. We start the day with a 20 minute boat transfer on Lake St Clair to reach Echo Point; a unique opportunity to view Lake St Clair and its surrounding mountains from the water. Next we follow 10km of the Overland Track from Echo Point following the edge of Lake St Clair back to Cynthia Bay. Afterwards, be whisked back to the Retreat in time to enjoy a warming lunch including freshly baked hot bread straight from the oven delivered to your room to enjoy with cheese and soup from your in-room Larder. The rest of the afternoon is yours to enjoy the trails, e-bikes and row boats offered at Pumphouse Point. At the day's end, meet new friends for a fireside drink before a final dinner at the Shorehouse.
Included: B - L - D
Day 4
Your final morning begins with another freshly baked and locally sourced breakfast. There will also be time for an optional walk around the Pumphouse grounds to stretch out any sore legs before departing. On the return journey, we will stop at a historic Estate-turned-award-winning distillery to sip on a warming local spirit or two, followed by a delicious lunch with wine at a special venue en route to Hobart.
B - Light lunch
6
Season & Departure Dates
Season & Departure Dates
October to April
Regular Friday departures operate from October to April, commencing in Hobart. Private departures of the Lake St Clair Walk are available year-round. If you have a group of four or more, we will run a private departure just for you at no additional cost.
Featured in these Recommended Journeys