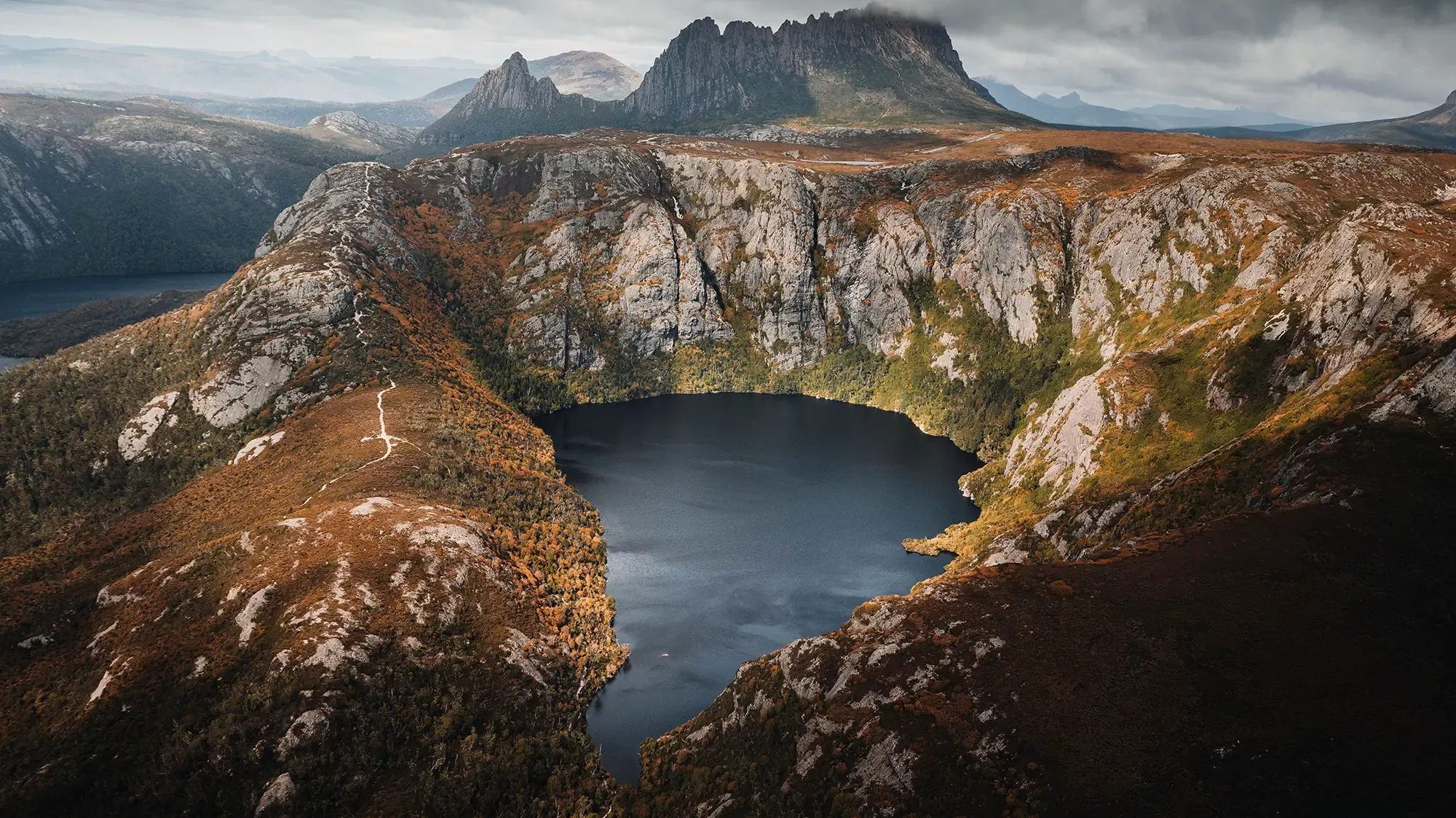 Overview
Tasmania is a hiker and nature-lover's paradise with about 20% of the island comprising the Tasmanian Wilderness World Heritage Area, and some of Australia's most loved National Parks found here. Cradle Mountain – Lake St Clair National Park is one of our favourites, with its world-class walking trails and alpine and lake scenery. There are also some exceptional wilderness lodges in this area, offering a chance to end a day of mountain adventures by the fire with a glass of red. The East Coast of Tasmania offers a stark contrast with its turquoise bays and coastal ranges framing the view of the Freycinet coast. For a slower pace of life and great beach walking we recommend Maria Island near Hobart.
Featured image: Crater Lake (credit Jason Charles Hill)
Lush and green, Tasmania's wilderness has something for everyone from waterfalls to summit hikes and pristine beaches.