News |
Ultimate walking season guide for Australia and New Zealand
Plan your next hike with our guide to the Australian and New Zealand walk seasons. Here we answer the common questions: "When is the best time to walk in Australia?", "When is the Great Walk season in New Zealand?", and more.
By Walk into Luxury
The sheer geographical distance and diversity of landscapes in Australia and New Zealand make for varied climatic conditions that vary from State to State, and often from track to track. In Australia, most walks fall into one of two hiking seasons: roughly speaking, April to October (Autumn-Winter) and October to April (Spring-Summer). New Zealand is simpler, with most tracks considered best from October to April, but there are shorter seasons on some Great Walks. Read our guide to time your next walk just right.
---
Best walks April to October (Autumn to Spring)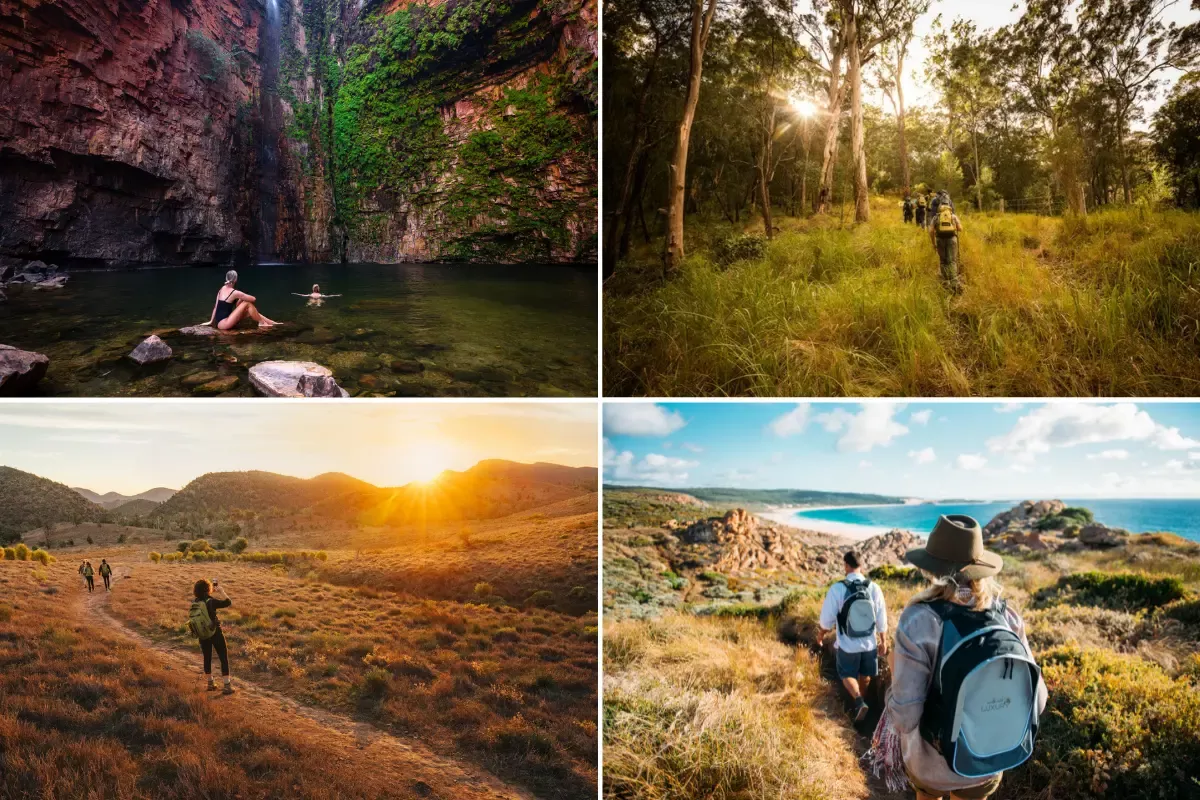 Australia's desert, tropical and Mediterranean climates
From April to October, some of Australia's inland and northern regions experiences mild dry conditions, making outback and desert treks as well as the Kimberley and Northern Territory possible to enjoy on foot. This is also the time that some of the hotter coastal parts of Australia like Margaret River have cooler conditions making for pleasant walking. Early Spring in Australia is also ideal for spotting wildlife and wildflowers. The best walks to hike in this season include:
---
Best walks October to April (Spring to Autumn)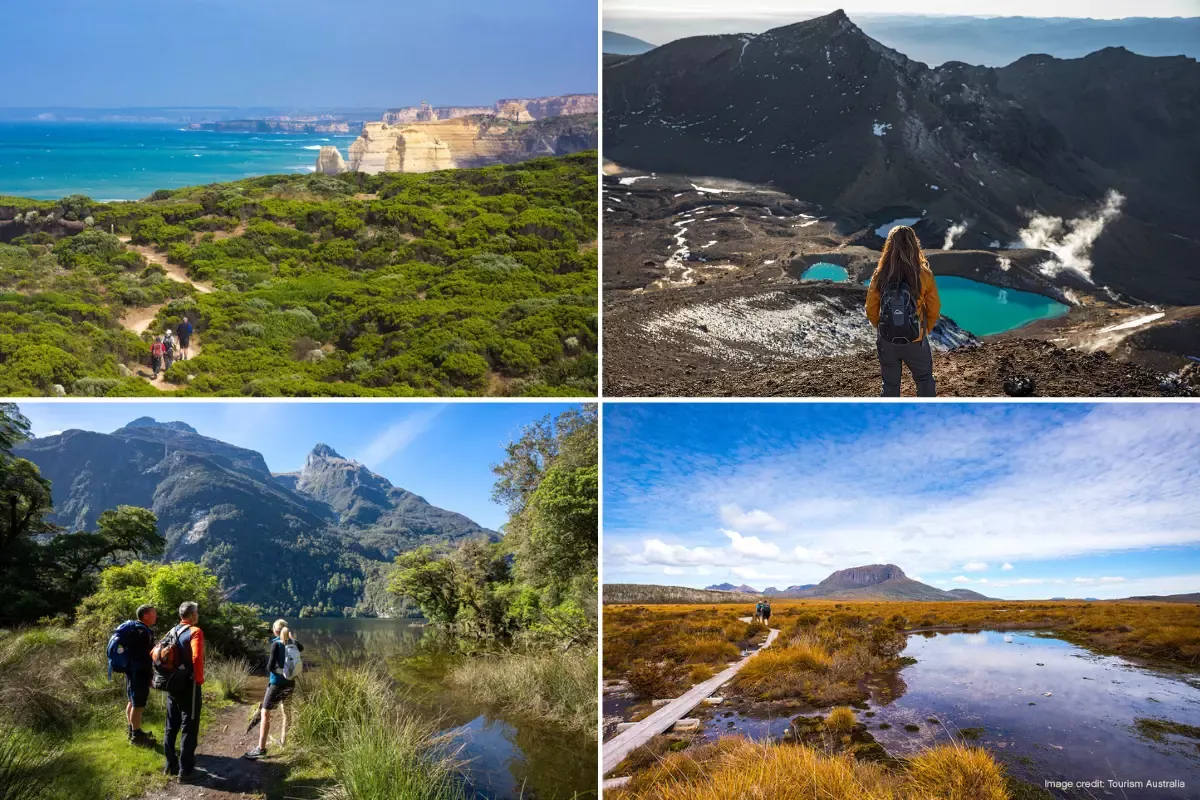 New Zealand's Great Walk Season
The summer months in New Zealand bring longer, warmer days and generally less rain - perfect walking conditions! However, it is worth noting weather in New Zealand can be unpredictable year-round (particularly in alpine regions), so it's best to prepare for all seasons regardless of when you plan your hike. We recommend timing your Great Walk for the Summer season in New Zealand, and the shoulder months of Spring and Autumn. Some South Island hikes like the Milford Track, have a shorter season - commencing in November - while others are accessible through to May.
Australia's South - Tasmania and Victoria

Tasmania and Victoria experience mild Summers, and snow in Winter, making October to April the best season for hiking here.
*Some day hikes are accessible outside the traditional Walk season if you are planning to just do a day hike on a section of the trail. Other hikes are accessible as normal - or with minor modifications - outside the season, but may require a private departure to be booked. Please get in touch for specific advice for your month of travel.
That special time of year - our festive favourites
Many Summer walks continue to run over the festive season, so we wanted to capture our top picks for a special Christmas holiday hike or a Great Walk to ring in the New Year:
For a more relaxed luxury lodge holiday with a side of walking, try:
---
Please get in touch if we can assist with your next walking adventure. There's nothing we love planning more!