Australia and New Zealand DMC
Private Travel & Corporate Groups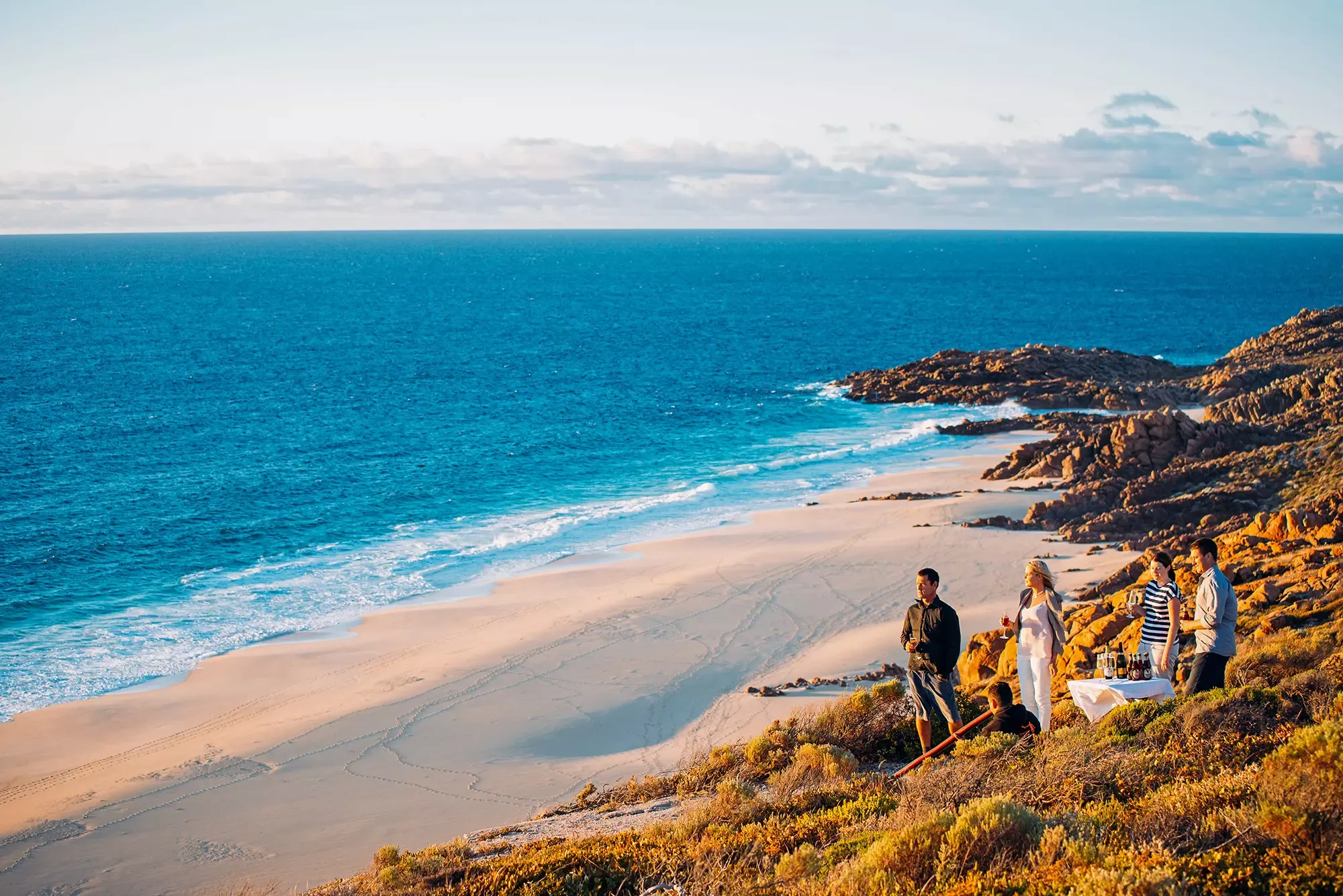 Walk into Luxury is a destination and luxury travel specialist for Australia and New Zealand, offering corporate incentive trips and private group travel for experience seekers & luxury travellers
As an award-winning Australian and New Zealand tour operator and DMC, Walk into Luxury has an extensive on-the-ground team of hosts and guides, a fleet of premium Mercedes and VW vehicles, and exclusive access to the best lodges, wineries, producers and experiences in Australia and New Zealand. We also own and operate three signature walks in Australia and New Zealand including one of the Great Walks of Australia. The common thread between each trip we design is a carefully crafted itinerary featuring nature-based experiences, local food and wine, and exceptional accommodation.

Whether it's a family reunion at a luxury lodge, or an all-inclusive retreat for your Board complete with activities and speakers, you can rely on our expertise and award-winning on-the-ground team to deliver a seamless journey for your next private group trip or corporate event.
The itinerary you designed was perfect for our group… You have a wonderful team of organisers, guides, and support people
Best Lodges for Small Groups
OUR WHY
Experiencing something new and unique together creates lasting memories and forges personal connections within a group
Our founder, Nikki, is a former lawyer and corporate leader having spent the 10 years prior to starting Walk into Luxury working in a national private practice and in-house at a leading global company. She attended her fair share of corporate group trips and client events and travelled extensively personally. Her team includes a wide mix of professionals from the travel and events industry - including Superyachts, Experiences, Lodges, Meetings & Events, and Media companies.
This broad mix of experience as the client, host and planner, gives Walk into Luxury a unique insight and ability to plan exceptional group trips and corporate events. As a leading corporate and luxury travel company, we have access to exclusive experiences, celebrated chefs, private cellar doors, and Australia and New Zealand's best Lodges and Retreats. This unique access combined with our exceptional team of planners, hosts and guides are brought to every Walk into Luxury private group trip and corporate retreat.

"As a past participant on corporate retreats and group trips, I appreciated the blend of unique activities and luxury comforts with some time to myself to enjoy the natural surroundings and recharge. The little details have to be right to ensure a great experience and outcomes for all guests on a group trip, whether travelling as a corporate group or family and friends."

Best Lodges for Larger Groups
GET IN TOUCH
Enquire about an corporate retreat or private group travel in Australia or New Zealand

To find out more or to simply get inspired, get in touch with one of our travel designers.
Walk into Luxury would be our only recommendation for groups wishing to explore the beautiful landscapes of Australia. Thank you – can't wait to do it all again next year
Frequently Asked Questions
What services can you offer to support my corporate or group event in Australia?
Walk into Luxury offers a complete suite of services to ensure the seamless delivery of events we manage in Australia and New Zealand.
What are the benefits of a Corporate Challenge or Retreat?
A corporate challenge or retreat can be a great way for a business to support employee wellbeing, foster teamwork and develop leadership potential, with benefits lasting long after the event.