News |
Best Luxury Tours in Western Australia
Western Australia is vast. The planning of a luxury tour through our great State is all about the detail and requires knowledge of luxury accommodation, distances, options for private transfers and domestic flights, local authentic experiences and the best tour providers in each region.
By Nikki King
Walk into Luxury specialises in personalised private tours of Western Australia which combine the best luxury accommodation in WA with the best nature-based experiences and WA food and wine.
We have discovered many hidden gems across Western Australia and partnered with many businesses over the years, so we want to share our tips for planning the ultimate private tour of WA if this is your preferred style of travel. If you like small group tours, our notes on the best luxury small group tour options in Western Australia are for you.
Luxury Tours Western Australia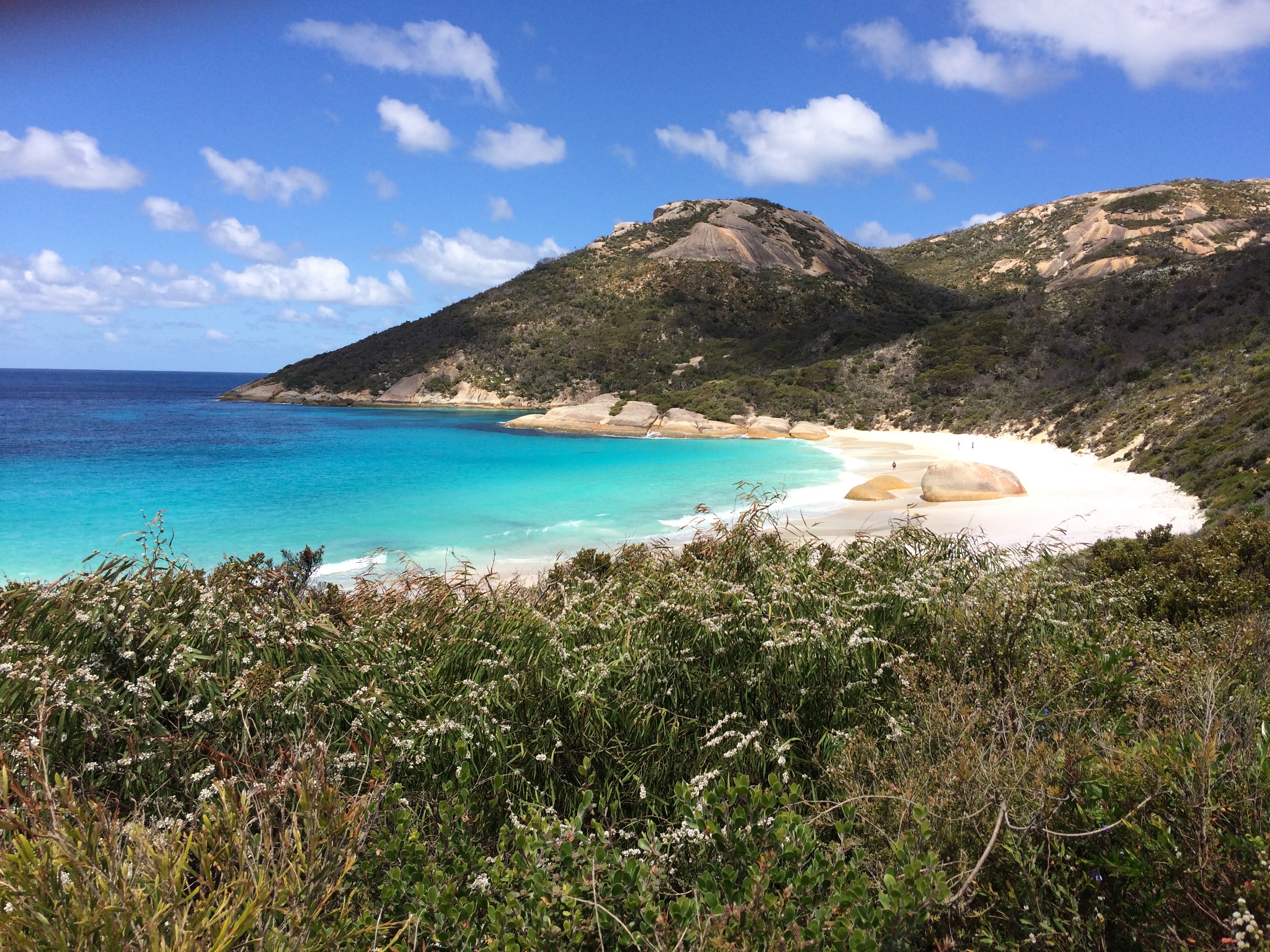 Plan your own luxury journey
A good starting point for planning your West Australian luxury holiday is to get familiar with the distances and travel options for travelling between your chosen destinations. Some favourite touring routes are noted below along with common travel options:
Perth – Margaret River – Albany – Perth (south-west loop) – Self-drive is simplest for the South-West self-drive route as there is no flight or train option between Margaret River and Albany. You could fly from Albany to Perth if you hire a car and return it to Albany Airport. It is a 3 hour drive from Perth to Margaret River, and 3 hours from Margaret River to Albany. Albany to Perth is 4 hours drive or 1 hour flight.
Perth – Ningaloo – Broome – If you have the time, you can self-drive this route which will take you 27 hours in total (with Exmouth half-way between Perth and Broome). Shark Bay is worth a visit if you self-drive this route. You can fly from Perth to Exmouth and then hire a car to drive to Broome. There is no regular flight from Exmouth to Broome or Kununurra.
Perth – Broome – Kununurra (East Kimberley) – The best option to travel to Broome and the Kimberley from Perth is to fly. There are flights from Perth to Broome, Broome to Kununurra, and back to Perth. There are also direct flights from Kununurra to the east coast of Australia if that is your next destination.
Perth – Rottnest Island – Rottnest Express ferry is a simply and scenic way to get from Perth or Fremantle to Rottnest Island, or for a luxury experience, Rottnest by Helicopter is the way to go. There are no cars on Rottnest so once there you'll likely want a bike to explore the island – which can be hired on arrival at the jetty - or you can use the hop-on hop-off bus that loops around the island every hour.
Perth – Esperance – Albany – Perth – this is another great self-drive loop that is popular for those with plenty of time. The drive from Perth to Esperance is about 8 hours, and it takes 5 hours from Esperance to Albany. You can also fly from Perth to Esperance, and from Albany to Perth so it's possible to cut out two of the long drives and just hire a car for the middle section.
Once you have an idea of where you will journey to and how you will get there, our next tip is to research the experiences and key attractions you want to see while in each spot. This will help narrow down the best accommodation options. For some ideas, head over to our Western Australia page for inspiration on the best experiences in WA and where to stay.
Independent luxury touring of WA (supported)
We specialise in luxury tours of Western Australia which often include transfers and accommodation with some activity passes included. Walk into Luxury is a little different in that our private WA tours focus on the unique experiences and food and wine, as well as the accommodation and piecing it all together with ground transfers. We can personalise your journey to suit your bucket-list, or you can choose from our recommended journeys which include our hand-picked selection of the best bucket-list experiences, luxury lodges, and food and wine experiences in WA. Examples include: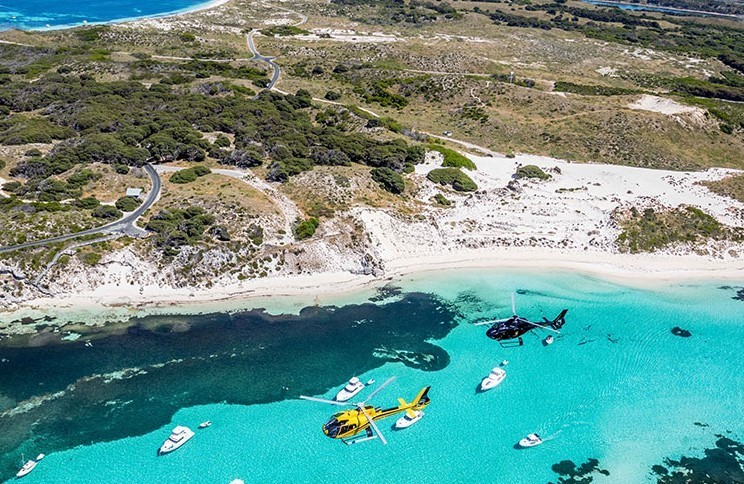 Nature, luxury lodge, food and wine focus – Our 10 day West Coast Luxury Adventure combines time at Ningaloo Reef (Exmouth) with Rottnest Island, Perth and Margaret River. Nature-based experiences are the focus with whale-shark swimming, snorkelling and the Cape to Cape Walk with local guides. Unwind in luxury hotels in the city and a private oceanfront villa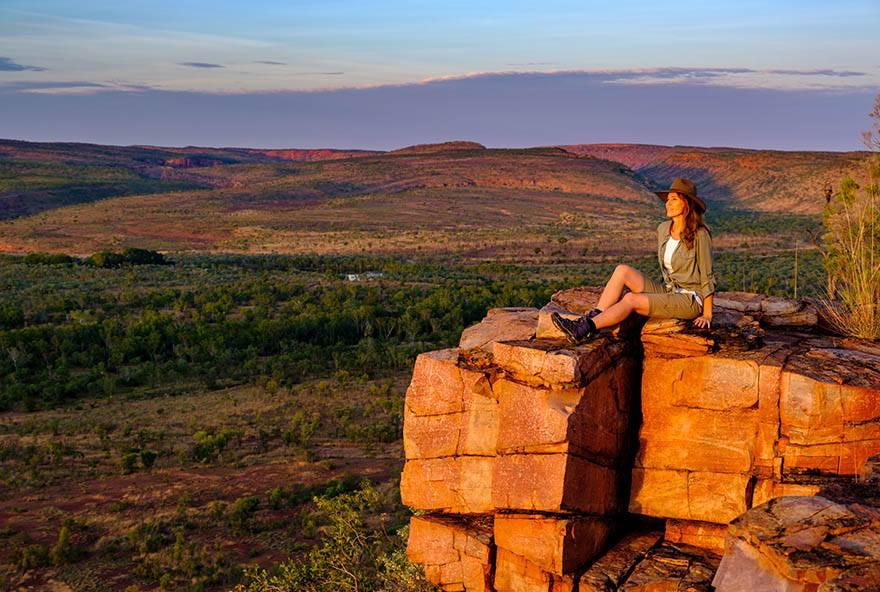 Private tours of the Kimberley – There is much to see in the vast Kimberley region of WA. We design private journeys showcasing gorge walks, waterfalls and swimming holes, Aboriginal rock art and world-heritage listed parks and Wilderness areas. For a taste of what's on offer, our 6 day El Questro and the Kimberley tour is a luxury lodge based journey featuring heli-hiking experiences and bucket-list sights including Mitchell Falls and El Questro (pictured) with the beehive domes of the Bungle Bungles, a popular extension option.
Small group tours WA
If you like the idea of being hosted on your journey in WA and travelling with a small group of like-minded travellers, a small group tour may be for you. Some of the Best luxury tours of Western Australia which allow for travel in a small group include these highly-rated Western Australian small group tours.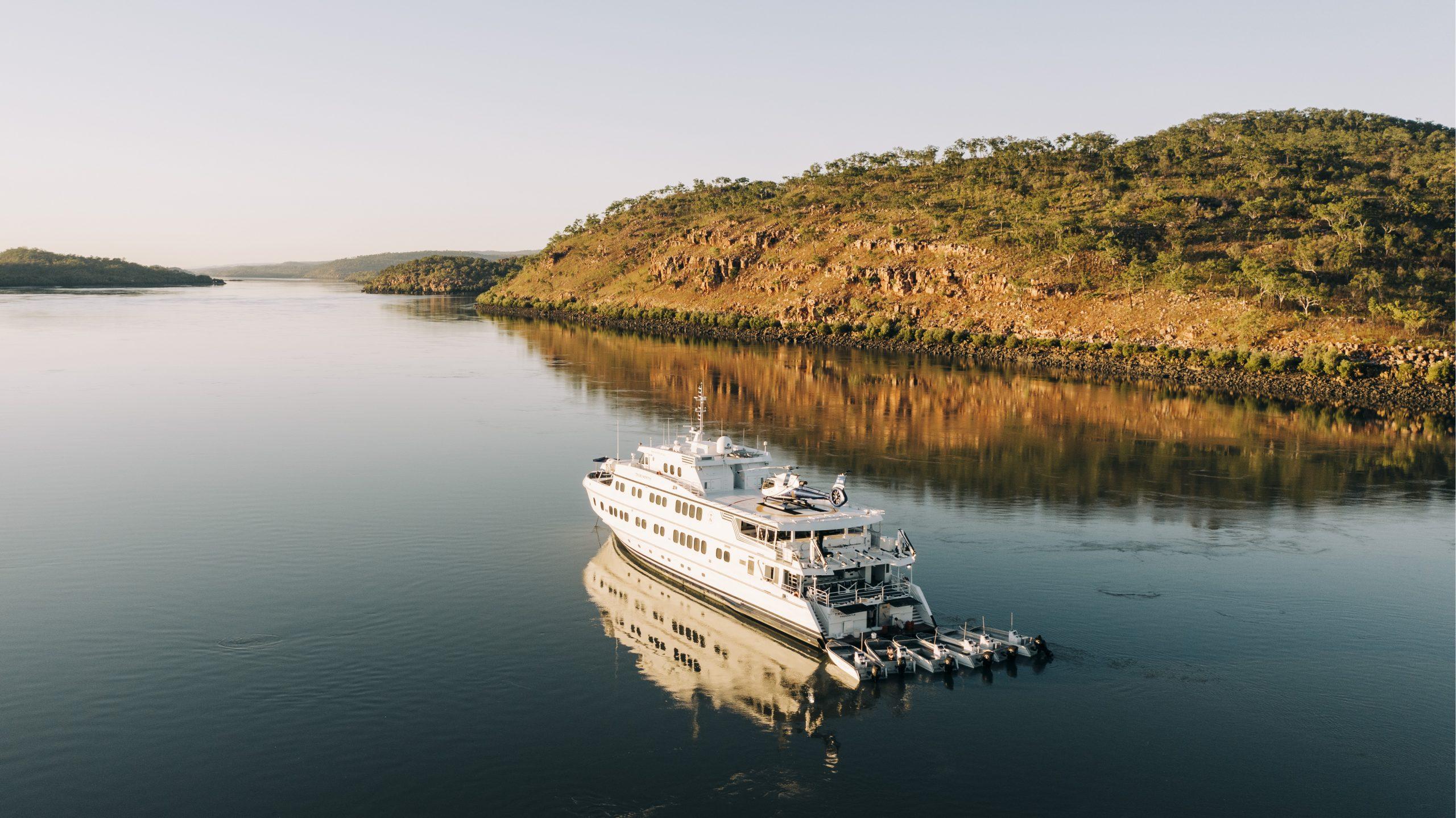 Kimberley small ship adventure cruise – True North and other luxury cruise operators offer exceptional cruises through the Kimberley waterways and gorges with helicopter excursions off the boat. Luxury Kimberley cruises are growing in popularity and this is a fantastic way to experience the best of the remote Kimberley region by water with guided activities and food and wine included.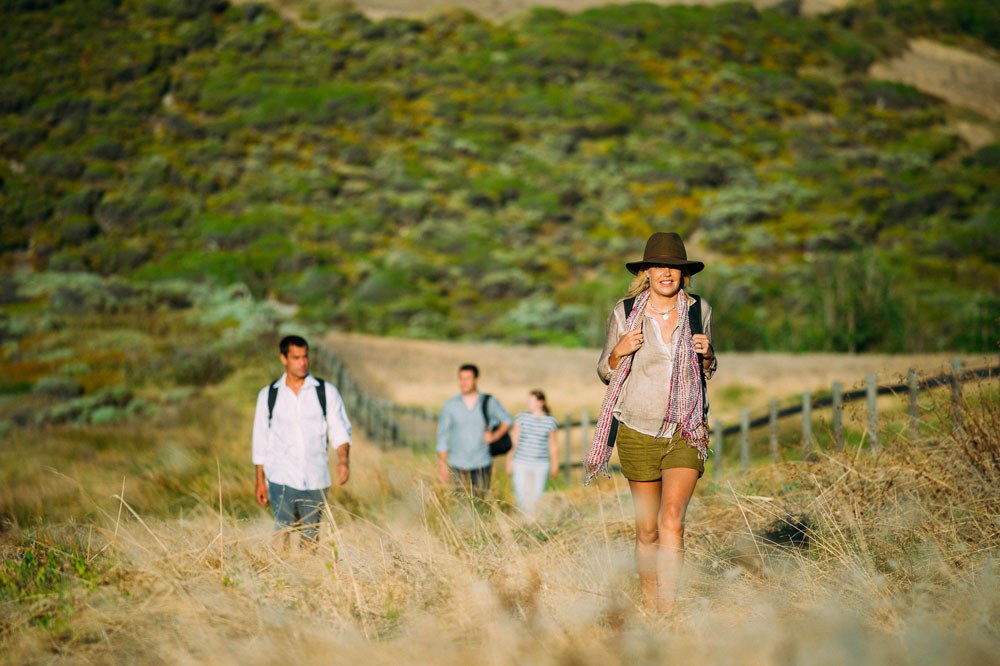 Small group walks – For those luxury-walk lovers, our small group walking tour on the Cape to Cape combines the best sections of the Cape to Cape Track in Margaret River with luxury accommodation and signature food and wine experiences. This is a great way to experience a taste of Margaret River's scenery food and wine with like-minded travellers.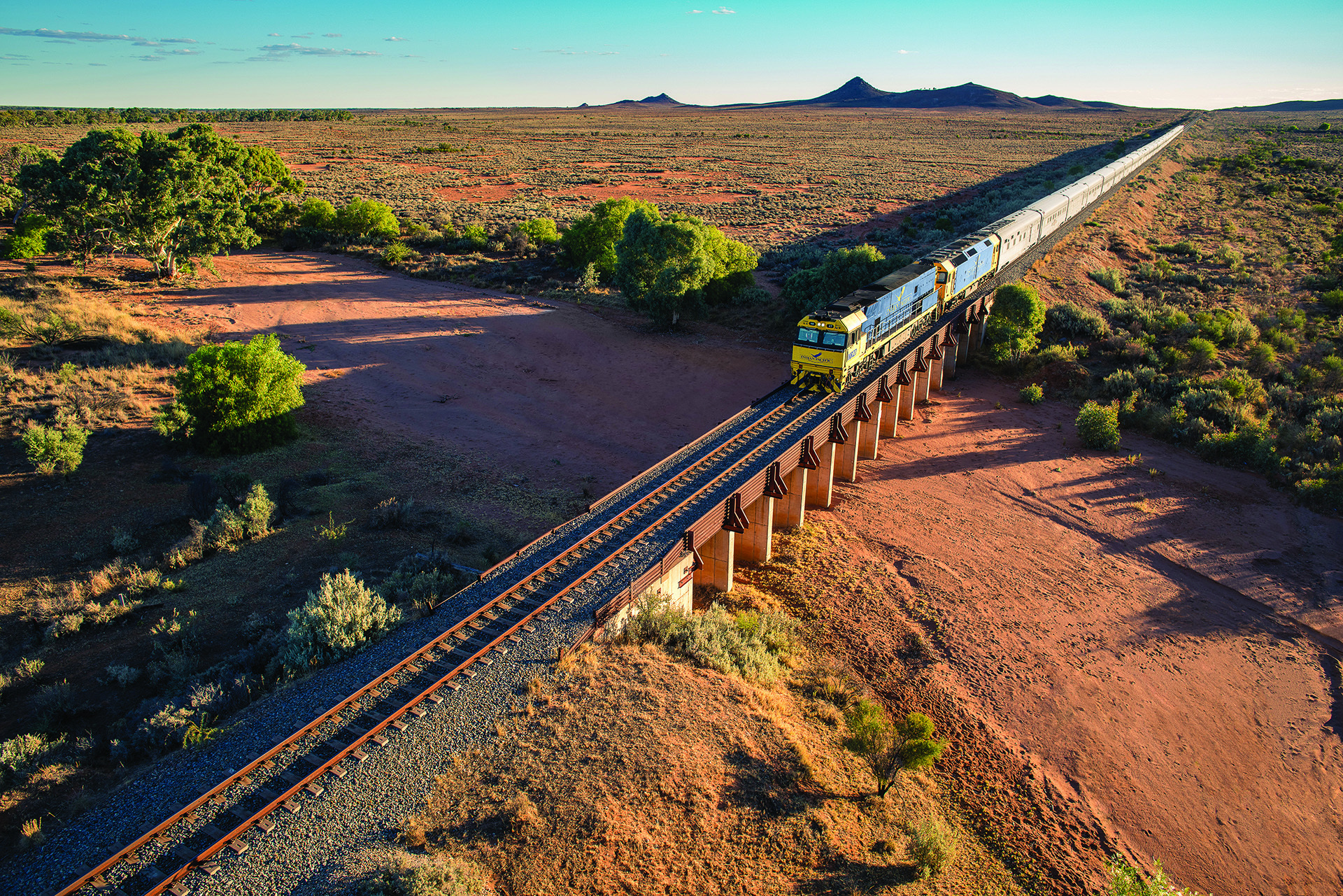 Indian Pacific rail journey - The Indian Pacific is a grand cross-country rail journey that allows you to discover Western Australia's outback as your travel from Perth to Kalgoorlie and across the Nullarbor on your journey to Adelaide and/or Sydney. This is perfect for those wanting to explore the outback in comfort, and who prefer not to fly or travel long distances in cars. Comfortable cabins and top food and wine is included with the opportunity to enjoy drinks with other guests in the lounge each evening.
When considering luxury small group tours in Western Australia do note the group size and inclusions and consider how you would like to travel. Smaller group sizes may allow more personalised and exclusive touring options and unique boutique lodge style accommodation options.
So there you have it. A few things to think about when planning a luxury WA holiday. If we can help with your plans, please get in touch or you can learn more at the link below.
>> LEARN MORE: Luxury WA touring with Walk into Luxury