News |
Best way to hike the W-Trek in Torres del Paine NP
Our essential guide to Patagonia's most popular hike, discover the best ways to hike the W-Trek and stay in Torres del Paine National Park, from luxury lodges to glamping
By Walk into Luxury
Hiking the W-Trek in Torres del Paine National Park in Chilean Patagonia is one of those bucket-list hikes that is talked about with a certain reverence. The Towers Base hike and the hanging glaciers of the French Valley are iconic day hikes in their own right, and the suspension bridges of the Grey Glacier sector of the W-circuit offer one of the most Insta-worthy views you're likely to find on any walk. So whether you're planning to hike the W-Trek from end-to-end, or tackle the best day hikes on the W-Trek returning to a luxury lodge each day, this is one walk you should not miss.
Main image: Towers view on W-Trek, credit: EcoCamp Patagonia

---
Luxury Lodge based W-Trek, for the luxury traveller
Hike the best sections of the W-Trek on guided day hikes returning to luxury lodge accommodation each day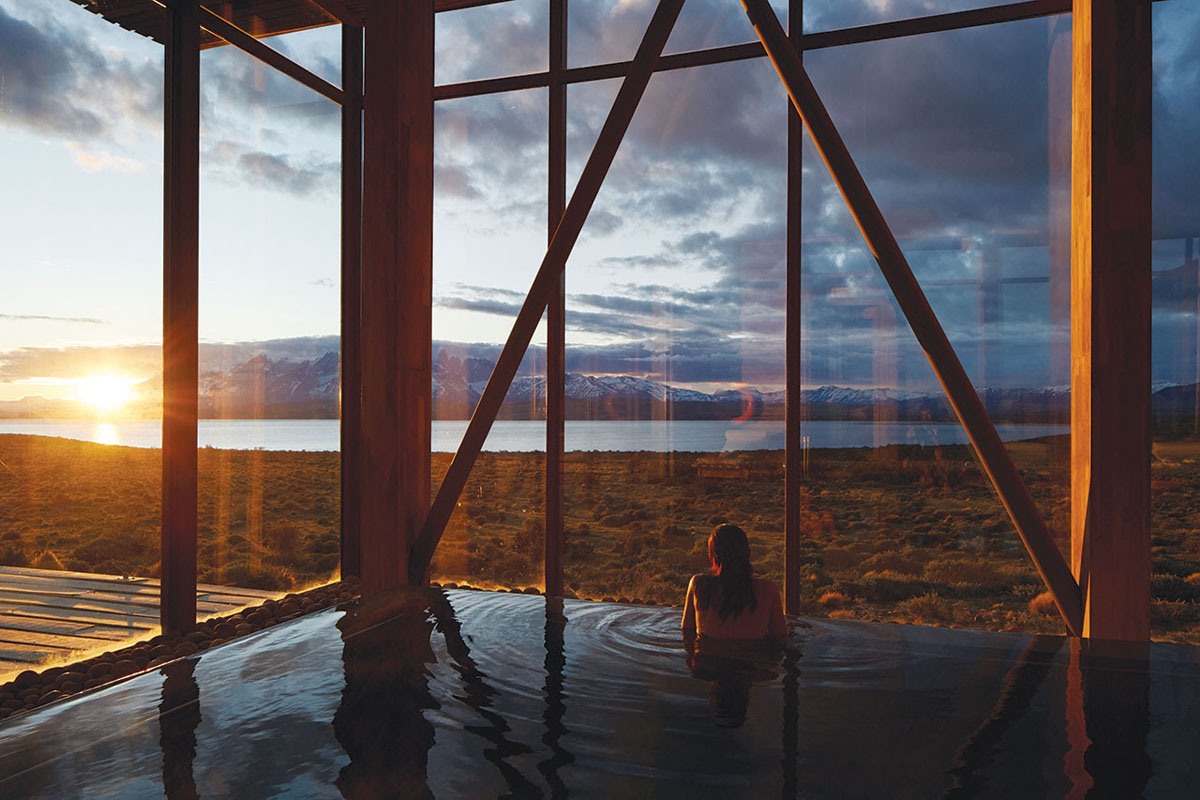 A luxury lodge-based W-trek hike is our favourite way to discover Torres del Paine National Park. Stay at one of the world-class lodges in or adjacent to Torres del Paine National Park and enjoy days spent hiking the best sections of the W-trek with a local guide. All the park passes, boat transfers and other logistics are arranged for you, and you have complete flexibility as to which days you choose to join a hike or whether to relax at the lodge. The lodge options include Tierra Patagonia, Awasi Patagonia and Explora Torres del Paine National Park. Each lodge has impressive sustainability credentials and they do their bit to minimise impact and regenerate the landscape of this pristine wilderness area. Our lodge-based journeys can be tailored to include a private guide or you can walk with like-minded fellow lodge guests. Whichever option you choose, rest assured your day in Torres del Paine National Park ends on a high note, with gourmet food and wine and the option to enjoy the sauna or soak in a hot tub waiting for you.

---
W-Trek small group walk at EcoCamp Patagonia

Small group journey with shared guided walks on the W-Trek circuit, plus a combination of glamping and camping under the stars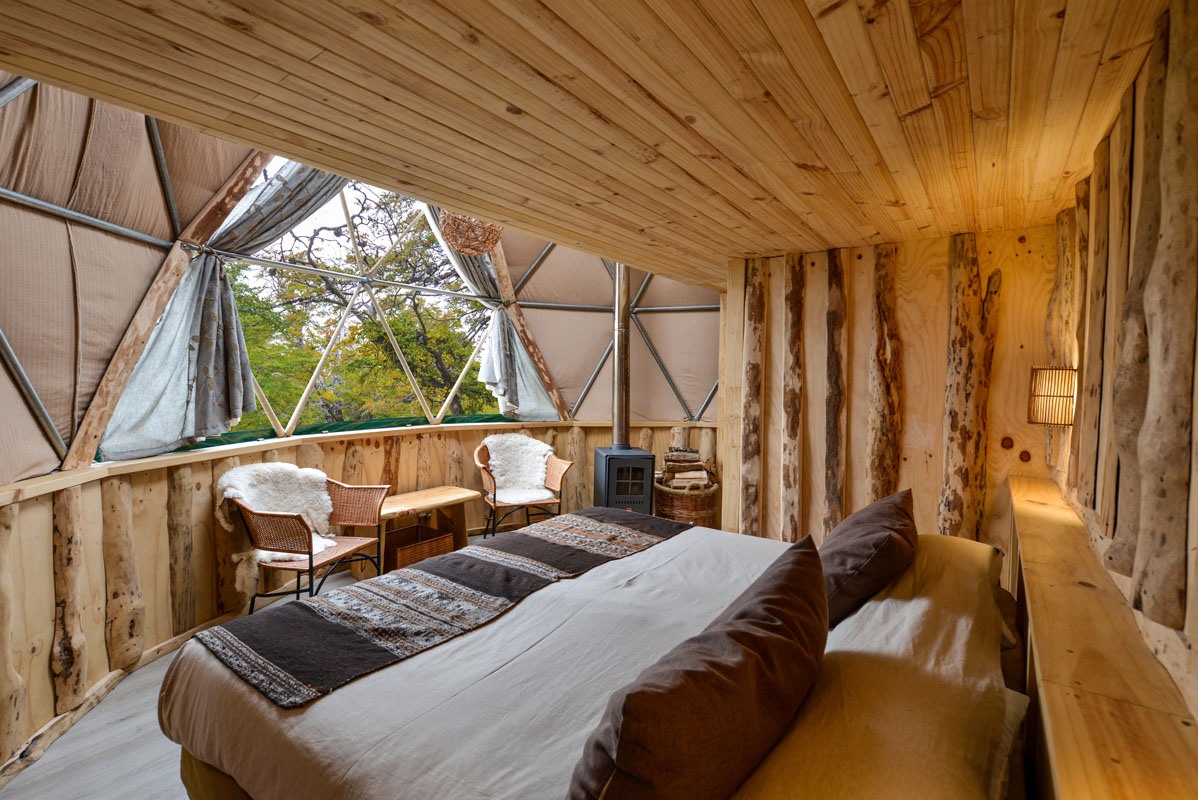 Small group multi-day hikes can be a great way to meet like-minded people and make lifetime friendships. Hiking the W-Trek on a guided small group tour is possible to do in a number of ways, but we recommend doing so with EcoCamp Patagonia. Sleep in luxury glamping suites in the Torres del Paine National Park and discover a new section of the W-Trek each day. Communal dining and a night's camping under the stars are part of this experience (your guides set everything up for you). If this sounds like your kind of adventure, we can tailor your trip to make the most of this incredible hiking trip on the W-Trek with pre and post-options, along with transfers and other upgrades.

---
Private guided W-Trek at Awasi Patagonia

Fully private personalised W-Trek experience based at Awasi luxury lodge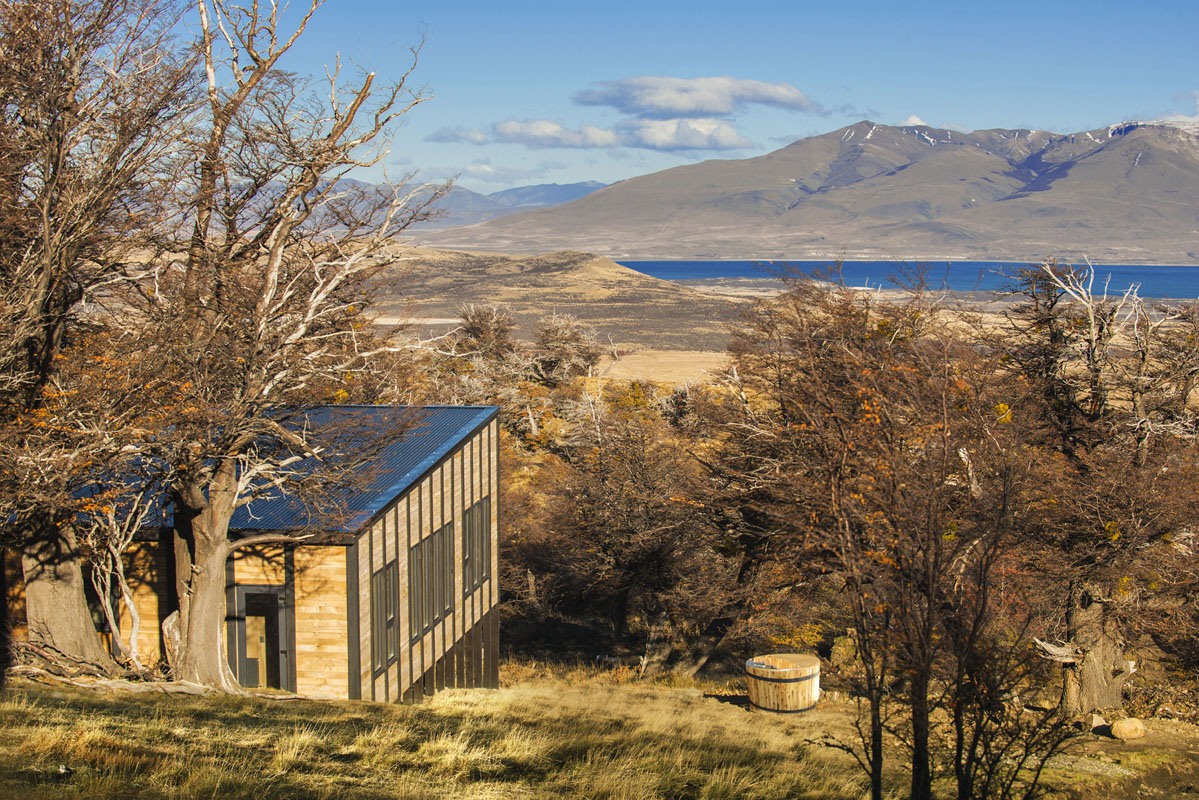 While we have mentioned the possibility of a luxury W-Trek based out of a luxury lodge near Torres del Paine National Park, Awasi Patagonia is worth an additional mention. The premise of Awasi is to offer absolute privacy to guests, who stay in private standalone villas immersed in nature. Each and every villa enjoys the services of a private vehicle and guide from the moment they land in Puerto Natales. This level of personalisation allows for tailored hiking excursions into the National Park to discover the W-Trek in a way that suits your fitness, special interests and preferences. Awasi Patagonia is more expensive than other lodges for this reason, but it's an ideal option if you value privacy and flexibility. It should be noted, we can also arrange a private guide for you while based at Explora or Tierra Patagonia, but unlike Awasi, it's not a standard inclusion.
---
Guided day hikes on the W-Trek from Puerto Natales

Private or shared guided day hikes on sections of the W-Trek while staying at a boutique luxury hotel in Puerto Natales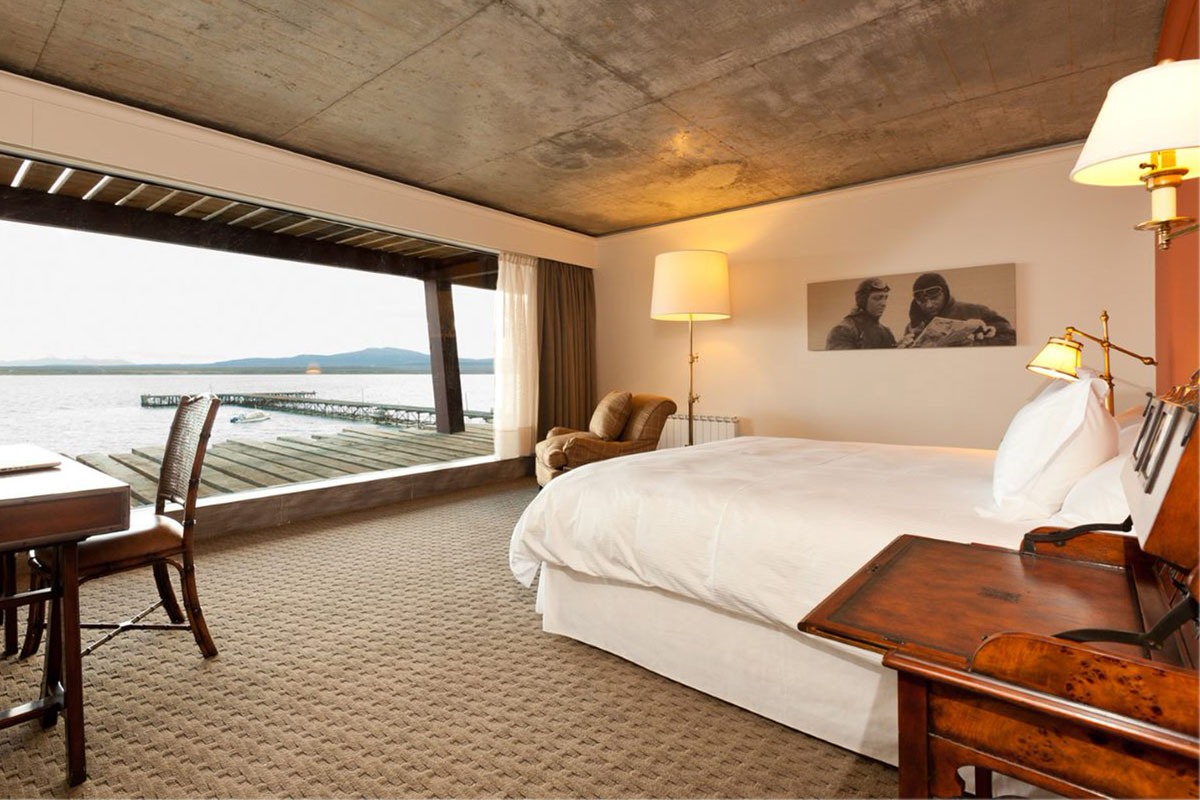 If you don't like the idea of glamping and can't justify the expense of an all-inclusive lodge, an ideal alternative is to base yourself at one of Puerto Natales' boutique hotels. Options include The Singular Patagonia, a converted historical building that offers modern rooms and a buzzing food and wine scene. Guided day hikes on sections of the W-Trek can be arranged with transfers from the Singular. It is worth keeping in mind that the travel time to and from the W-Trek trails is longer from Puerto Natales than if you were staying in Torres del Paine National Park, so this option works best if you're happy with just a day hike (or two) on the W-Trek circuit to avoid too many long car trips. The good news is that there are some spectacular day hikes close to Puerto Natales, such as Cerro Tenerife, which offers varying Patagonian landscapes to those seen in Torres del Paine National Park.

---
Independent W-Trek, Torres del Paine National Park

One for the intrepid, hike the entire W-circuit in Torres del Paine National Park sleeping in huts or camping under the stars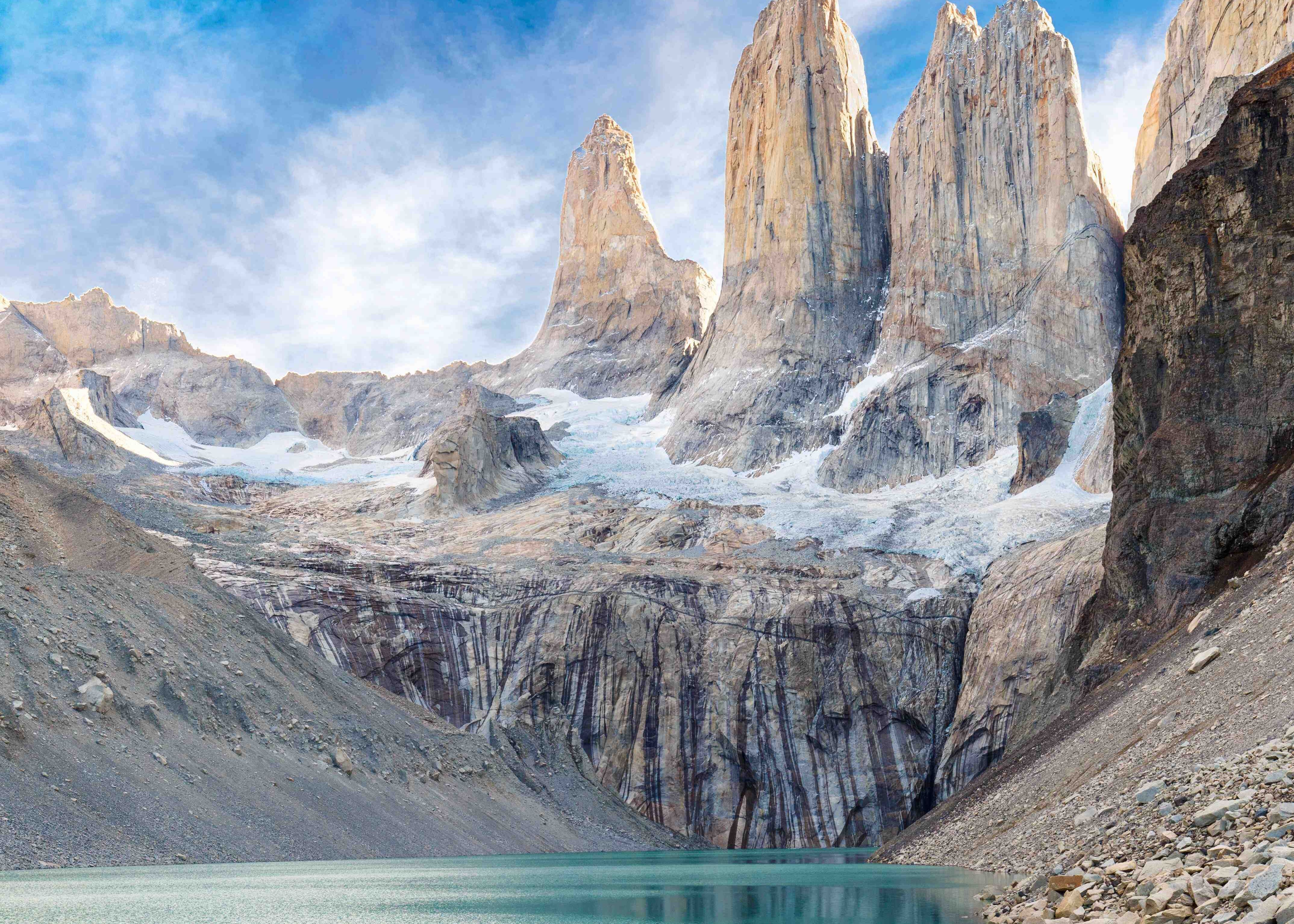 A final option is to go it alone, camping in the huts dotted along the W-Trek. A unique experience, but the logistics and gear required make this a challenging proposition for travellers seeking to discover more of Chile and surrounding areas on their trip (due to luggage restrictions).
---
Our favourite W-Trek extension options
Recommended tour extensions to your W-Trek hike in Patagonia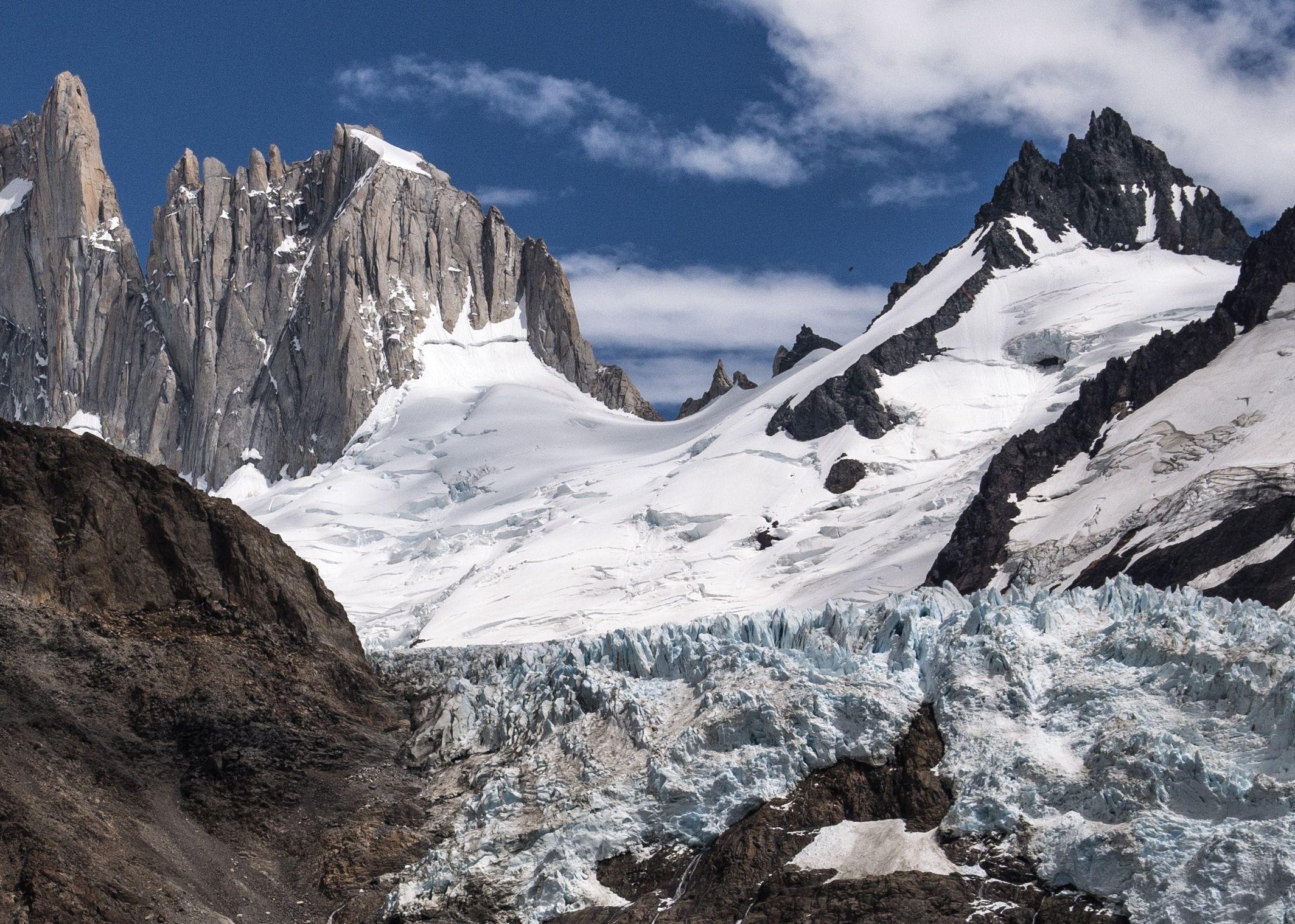 Recommended Patagonia extensions to a W-Trek hike:
Further afield, some great places to visit in Chile and Argentina that are easily combined with time in Patagonia include:
Get in touch with our Journey Designers to discuss and start planning your W-Trek and Patagonia hiking adventure