News |
Family discovery while travelling New Zealand
On a recent family trip to New Zealand, Walk into Luxury's founder and Managing Director Nikki King was pleasantly surprised to discover an ancestor with deep connections to the beginning of tourism in Wanaka on the South Island.
By Nikki King
I was born in New Zealand and moved to Australia with my family as a child. With each trip back to my home country to visit extended family and fulfil my travel wish list – which included hiking the Great Walks and staying at world-class nature lodges – my love for Aotearoa has continued to grow.
When I started Walk into Luxury in Australia in 2014 with the Cape to Cape Walk, I was confident that we would eventually bring visitors to New Zealand to showcase its spectacular natural landscape and walking trails. Little did I know that a recent family trip would result in me uncovering an even deeper connection to tourism and travel in New Zealand through a direct ancestral link.
Through discussions with extended family members we were visiting, I learnt that my Great Grandfather – dating back six generations on my father's side of the family – was a bit of a pioneer. Robert McDougall was on board one of the original five boats of settlers to land on the South Island. After arriving in Christchurch and making his way to Wanaka in the mid-1800s, Robert set up the original Cardrona General Store, the post office, and the historic Cardrona Hotel. He was genuinely community-minded and identified the potential for tourism as a future growth industry for Wanaka and Cardrona quite early.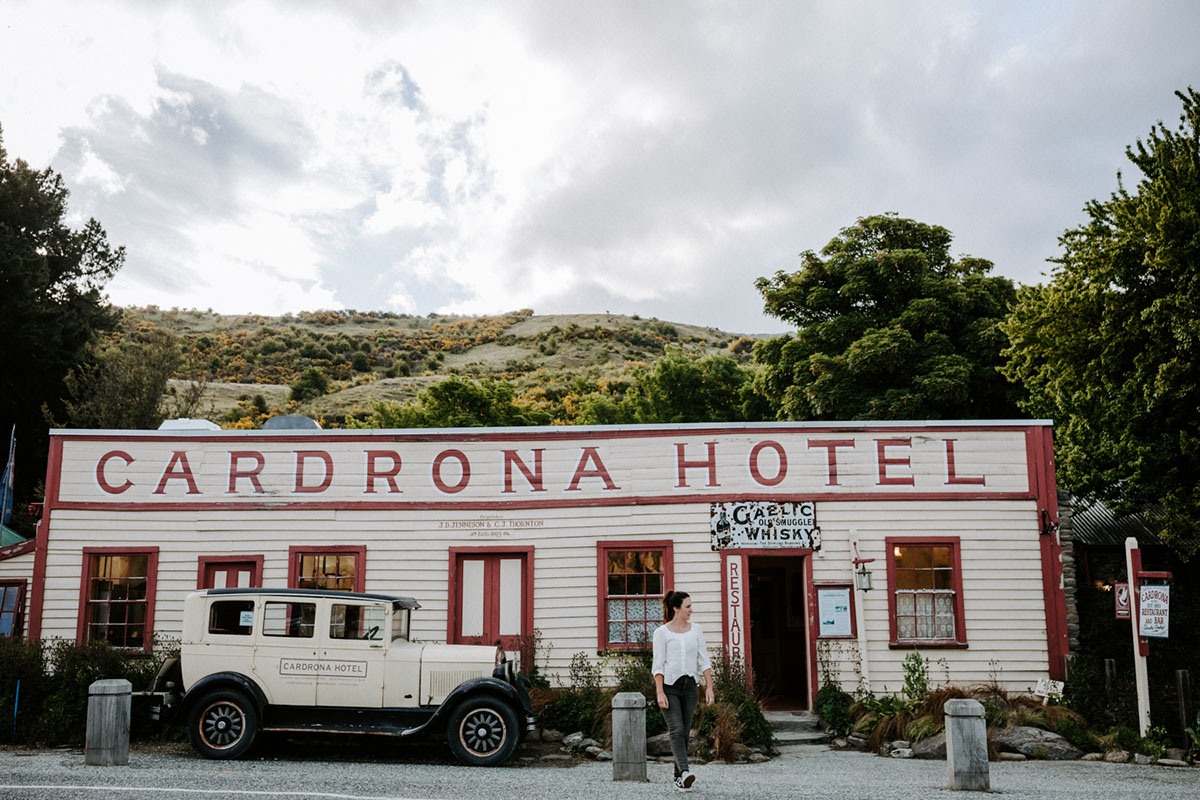 Robert lived in Wanaka well into his 90s, and his influence is seen all over town today. I visited his home in Wanaka – which still stands in its original form on Redwood Lane – and learnt that nearby McDougall Street is named after him. Later, I enjoyed a couple of runs at Cardrona Alpine Resort where I used the McDougall Express ski lift, another local icon carrying his name. At après-ski drinks at the Cardrona Hotel, I found my Great Granddad's portrait staring back at me on the wall, along with some other early McDougall family photos. His presence was everywhere and my sense of connection as we followed in his footsteps around town was real.

Earlier this year Walk into Luxury introduced its first New Zealand-based signature walk and since then we have continued to expand our luxury offerings on both the North and South Islands. Now that I'm aware of my family's historic connection, I feel an even greater desire to share the beauty of Aotearoa and continue the family legacy in my own small way.
---
We couldn't fit them all in, but some of Nikki's favourite NZ experiences include: