News |
New Zealand's Best Boutique City Hotels
Our round-up of the best boutique city hotels in New Zealand covers popular gateways. From Auckland to Dunedin, these high-class stays are ideal for the modern luxury traveller.
By Walk into Luxury
Wouldn't you enjoy sipping champagne overlooking Lake Wakatipu in Queenstown? Or is revelling in the contemporary design of an art hotel in Wellington more you? Whichever exclusive experience you are after, we've got you covered with our top six boutique city hotels in New Zealand.
---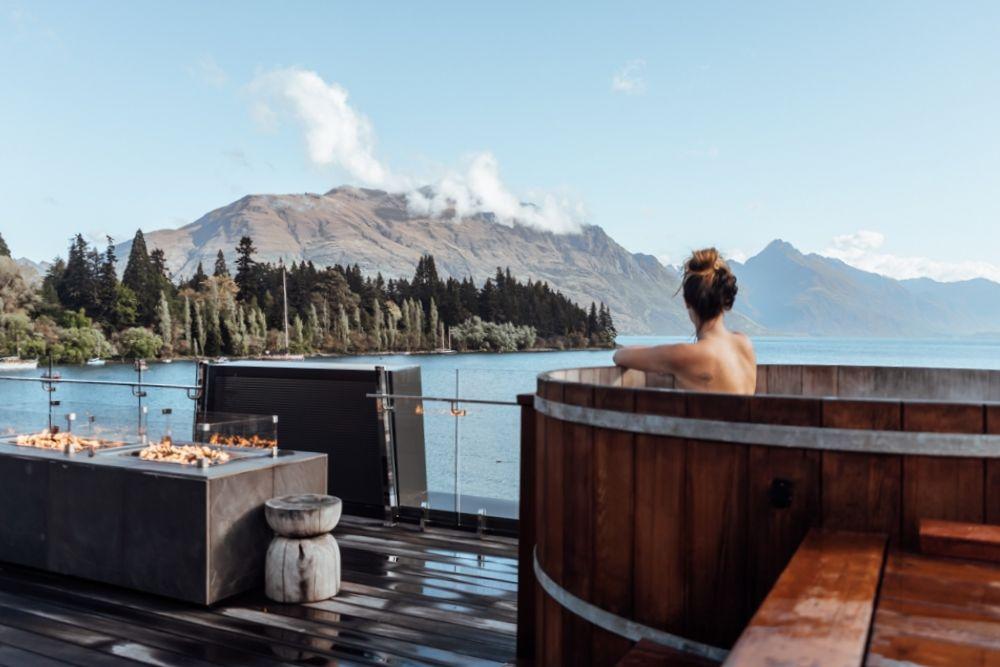 Eichardt's Private Hotel is a collection of luxurious suites, apartments, and residences boasting premium lakefront or mountain views in the heart of Queenstown. Their iconic penthouse features a rooftop hot tub with private chef dining options and a view over the lake.
The historic Eichardt's building dates back to 1866 and the hotel is a hallmark of the Queenstown city-scape with its vast white exterior taking prime position on the bustling waterfront. With modern chic interiors by NZ designer Virginia Fisher and a level of service where nothing is too much trouble, this luxury hotel ticks all the boxes for an exclusive city stay.

The Vault Spa is the place for some special indulgence or book the hotel's private yacht for a day of adventure.
A LittleExtra Luxury: For an ultra-exclusive experience, book Eichardt's Private Hotel Penthouse for its private sauna, spa and terrace, your own butler and personal chef, and of course uninterrupted views over Lake Wakatipu and snow-capped mountains.
---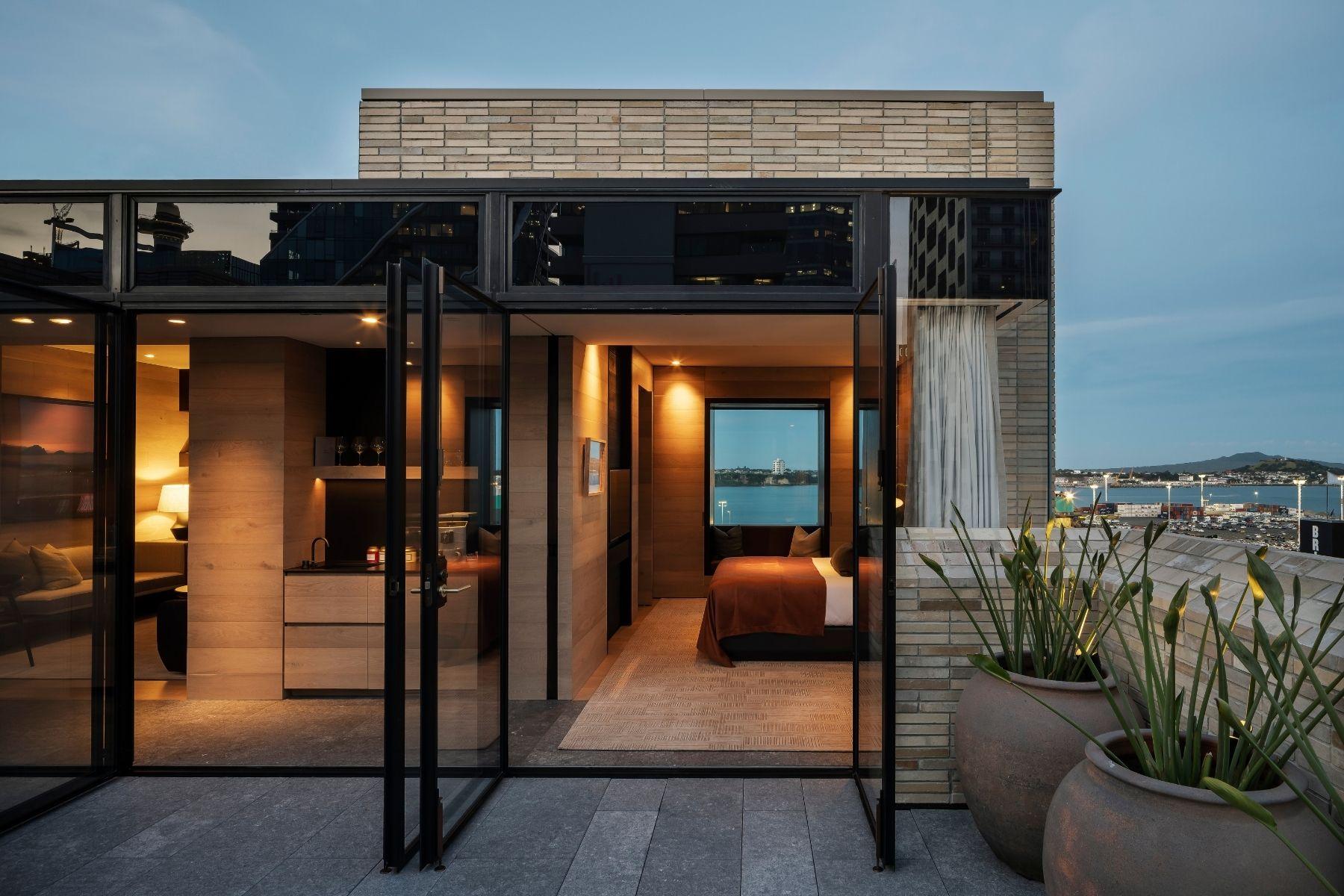 With an elegant blend of sophistication and sustainable luxury, Hotel Britomart is conveniently located in Auckland's central Britomart precinct - a bustling neighbourhood of historic warehouses, bars, restaurants and tree-lined streets, only 10 minutes walk from Viaduct Harbour. Hotel Britomart is New Zealand's first 5 Green Star Hotel, reflecting its sustainable design and build.

The hotel has 99 cosy guest rooms and five luxury suites, some of which have views over the Harbour. Modern rooms feature timber-lined walls, built-in window seats, and are adorned with stylish local ceramics and artwork.
The ground floor of the hotel has several dining options including the hotel's signature Kingi restaurant, where you can dine on locally sourced seafood under a stunning recycled glass chandelier.
A LittleExtra Luxury: Stay in one of The Landing suites to gain access to 'The Libraries', five unique elegant spaces dedicated to private dinners and wine tastings.

---
With its convenient location close to Wellington's vibrant waterfront, the Bolton Hotel is a convenient base for modern travellers visiting New Zealand's capital. The Bolton is a family-run luxury property where personalised service can be expected.
The onsite restaurant, the Artisan, is a popular dining venue for locals and guests alike, and breakfast is included here for guests each morning. Other amenities to enjoy at this boutique property include the spa, lap pool and sauna, and guests will enjoy the comfortable modern suites. This is one of Christchurch's best boutique hotels, and we thoroughly recommend it as a base for discovering all that the city has to offer.
Tip: The proximity of Wellington to the South Island means you can start your North or South Island adventure in Wellington, with ferry, seaplane and helicopter options for accessing the Marlborough region of the South Island if you are venturing south.
---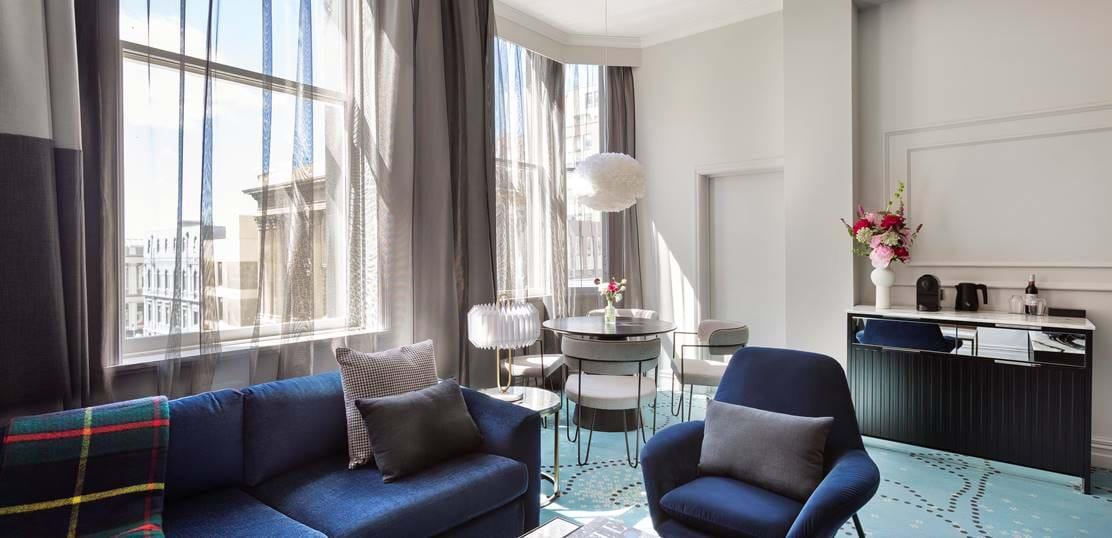 More than just a place to sleep, Fable Dunedin is an experience. Contemporary style, world-class hospitality and vibrant art combine to create the ideal modern city stay.
Fable is a creative blend of history and modern luxury. Set in a Victorian-era building, you will be welcomed by a concierge in a top hat and tails before being shown to one of the 50 modern luxury rooms or suites, all adorned by specially commissioned tartan blankets, a nod to Dunedin's Scottish roots.
A stay at this luxury hotel will place you in the heart of Dunedin, with a host of restaurants and bars nearby. Onsite, the hotel's bespoke bar and restaurant - The Press Club - has created an impressive menu focused around locally sourced, organic produce alongside it's signature whiskey menu.
A LittleExtra Luxury: for that extra something to make your stay even more unforgettable, book The Wains Suite; Fable Dunedin's most exclusive accommodation option.
---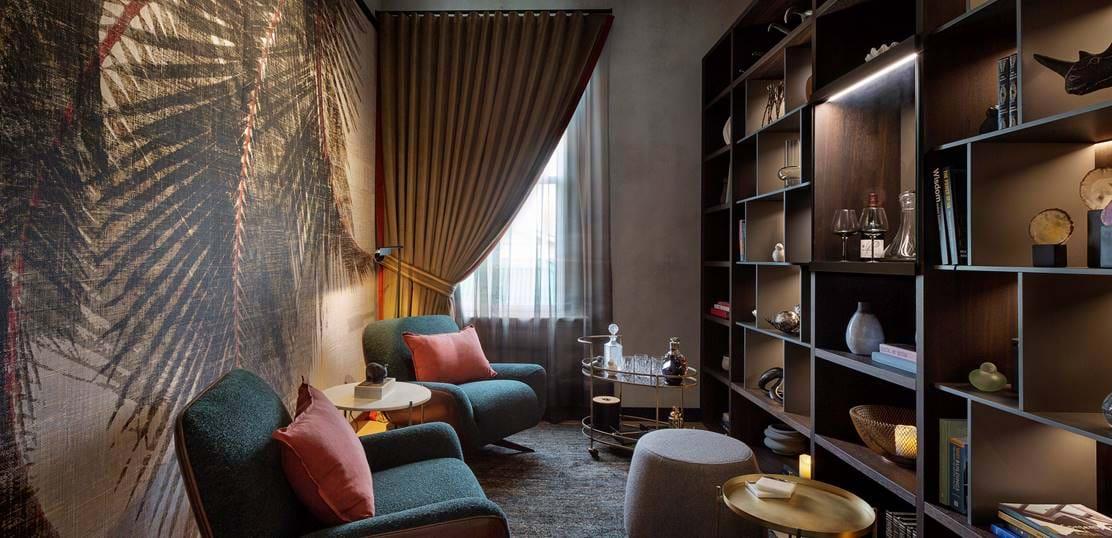 Curated by Fable, the historic two-storey white villa that is Hotel Fitzroy offers the ideal combination of classic luxury and a contemporary setting. Located in the heart of Ponsonby, Auckland's trendiest residential district, Hotel Fitzroy is a short 5 minute stroll to some of Auckland's best bars and restaurants on vibrant Ponsonby Road.
The hotel features 10 exclusive 20sqm suites with spacious king beds, luxurious linens, local amenities and a complimentary mini-bar that is replenished daily.
Relax and unwind each evening with complimentary drinks and hors d'oeuvres in the hotel's intimate library area or out on the deck. While there is no onsite restaurant at Hotel Fitzroy, you can make the most of the 24-hour room service menu and the complimentary in-room breakfast service.
---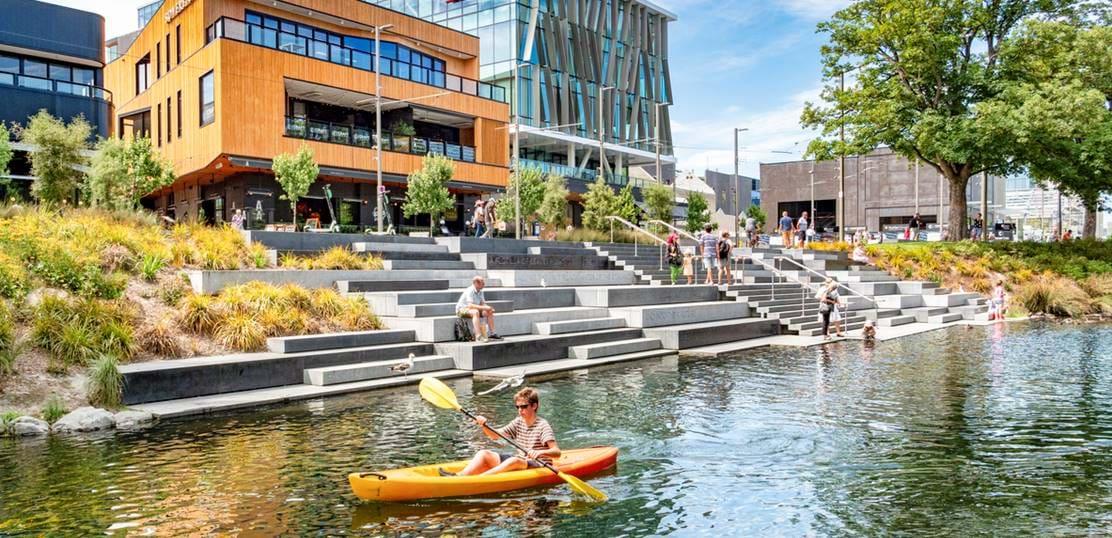 The largest hotel in the Fable suite of properties, this 171-room boutique hotel is located in the heart of Christchurch on New Zealand's South Island, in the vibrant CBD. The fully refurbished 5-star city hotel combines art with luxury touches for a comfortable and convenient city stay.
The dining experience is a big drawcard of this luxury hotel, with all day dining available in the onsite restaurant. Sustainably caught seafood and fresh locally sourced produce are transformed into delicious menus by award-winning Group Executive Chef, Jinu Abraham. Enjoy dining in the bistro atmosphere or take advantage of the 24-hour in-room dining. For a special treat, unwind and indulge in a signature cocktail at the hotel's Gin Bar.
---
Discover our full selection of New Zealand Boutique Hotels here:

> New Zealand Luxury Hotels & Journey Options
Our New Zealand specialists are available to design your custom itinerary combining luxury hotels and lodges with nature-based experiences across the North and South Island. Please get in touch if we can help plan your New Zealand adventure.