News |
Short Walks from Lake St Clair, Tasmania
Tasmania is known for some of the best day walks or short walks in Australia, and many are accessible from Lake St Clair.
By Walk into Luxury
Our favourite thing about short walks is the feeling of inner peace as you immerse yourself in nature - the fresh air, the soft sounds of the bush and rivers and the beautiful views. Combine this with warm, luxurious accommodation at Pumphouse Point each night and you'll be hooked with Lake St Clair as a walking destination!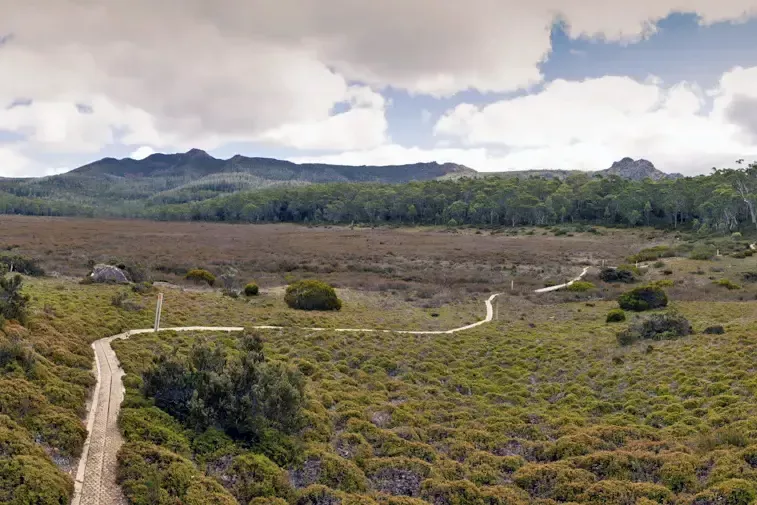 Shadow Lake Circuit Walk and Mount Rufus Track – Lake St Clair National Park
Picturesque Cynthia Bay is your starting point to join this 13km circuit walk which takes in part of the Mount Rufus Track before circling back to Cynthia Bay. The Shadow Lake circuit is thought to be one of the best half day walks in the Cradle Mountain-Lake St Clair National Park. Begin at the trailhead and enjoy views of sub-alpine moorlands and eucalypt forests before arriving at remote Shadow Lake. Time permitting you may like to extend your walk to explore nearby Forgotten Lake before returning towards Lake St Clair and Cynthia Bay. On the way, you'll discover the meeting point of the cascading Hugel and Cuvier Rivers at Watersmeet, with the water tumbling into Lake St Clair near Platypus Bay. Wombats and other native wildlife are frequently spotted so keep your eyes peeled on this special 4-5 hour circuit walk.
Experience this walk with a Walk into Luxury guide on our 4 Day Lake St Clair Walk at Pumphouse Point.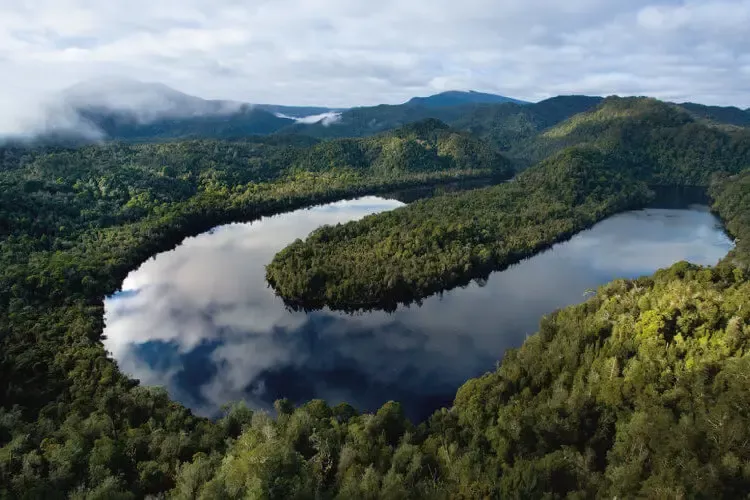 Franklin River – Wild National Park
If you're looking for a great short walk in Tasmania, head to Franklin River-Wild National Park, which is accessible from Lake St Clair by a 30-minute drive. We love Donaghy's Hill for a gentle one hour walk to a viewing platform where you'll enjoy captivating views to the meeting point of the Collingwood and Franklin Rivers. Nearby Frenchman's Cap is also visible on this remote wilderness walk located to the north of Lake St Clair.
This walk is included on Walk into Luxury's 4 Day Lake St Clair Walk at Pumphouse Point.
For another reasonably flat track although with a greater distance, we recommend the walk from Echo Point to Cynthia Bay. Follow 10km of the Overland Track from Echo Point along the edge of Lake St Clair towards Cynthia Bay. The track is well-maintained and there's not much change in elevation, so this is a good entry level walk option for anyone new to bushwalking.
This walk is included on day 3 of our 4 Day Lake St Clair Walk at Pumphouse Point; a nice change of pace after two days of more strenuous alpine walks. A highlight of this walk is starting your journey by boat on Lake St Clair as you travel 20 minutes to the Echo Point jetty, where your walk begins. This is a unique opportunity to view Lake St Clair and its surrounding mountains from the water.