News |
Our Favourite Beaches in Margaret River
From secluded beaches to popular surf spots, we've compiled our favourite beaches in the Margaret River area, many of which you'll discover on our signature Cape to Cape Walk.
By Walk into Luxury
Crystal clear waters, sand as white as snow, waves crashing and the most breathtaking sunsets you will ever experience; there is certainly something for everyone in our top picks.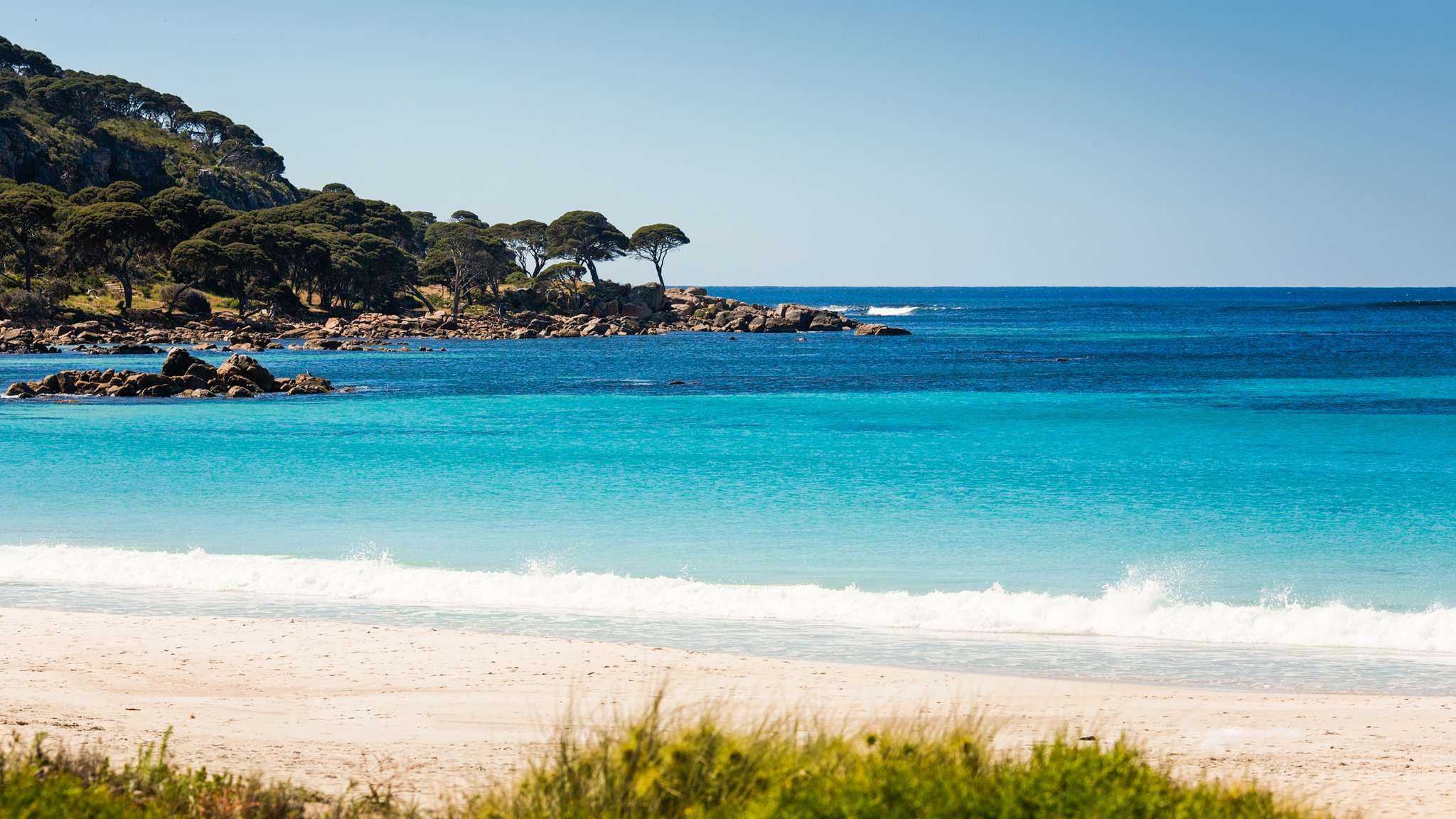 Bunker Bay – Bunker Bay is an excellent spot for snorkelling and relaxing on a truly beautiful beach. Its crystal clear turquoise water is almost always sheltered from the wind, which makes it a heavenly spot for a refreshing dip in the sea. An interesting walking trail also surrounds the bay, revealing breathtaking views of the coast. A lookout en route is the perfect vantage point to spot the marine life, you can even see humpback whales during their northern trip up the coast in Winter! Out tip on the best time to visit - go early and enjoy the best breakfast in town at Bunkers Beach Cafe while watching the action hot up on the beach below.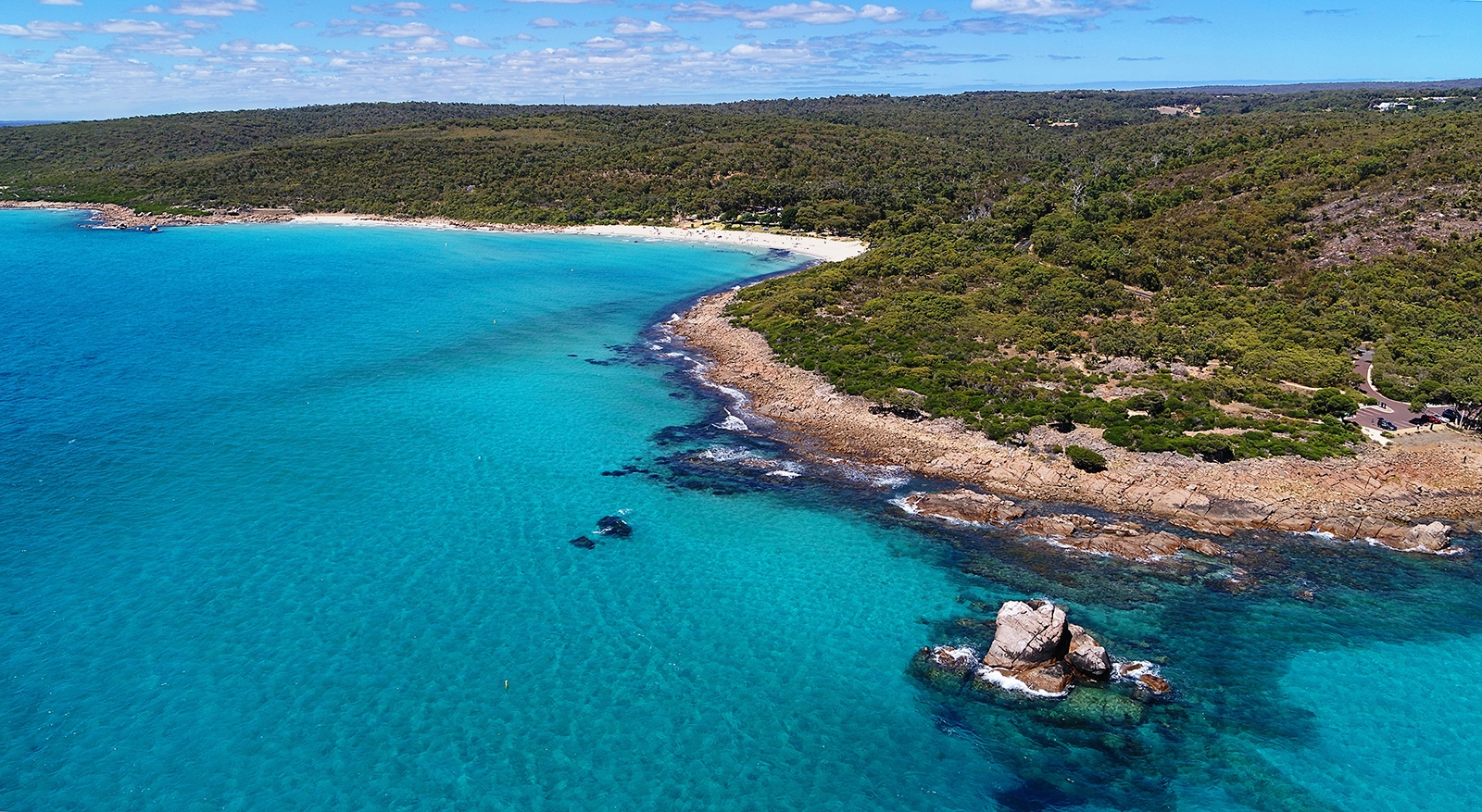 Meelup Beach - The gentle calm water, spacious white sandy beach and big shady park with barbecue facilities make Meelup Beach a favourite spot for family picnics and swimming. The water here is so crystal clear, that you'll feel like you are floating in the air, not swimming. It is also one of the most tranquil and beautiful places to be on a summer evening, soaking in the breath-taking sunsets. Great for Stand-Up Paddleboarders too, and for something extra special try a sunset sail to Meelup beach!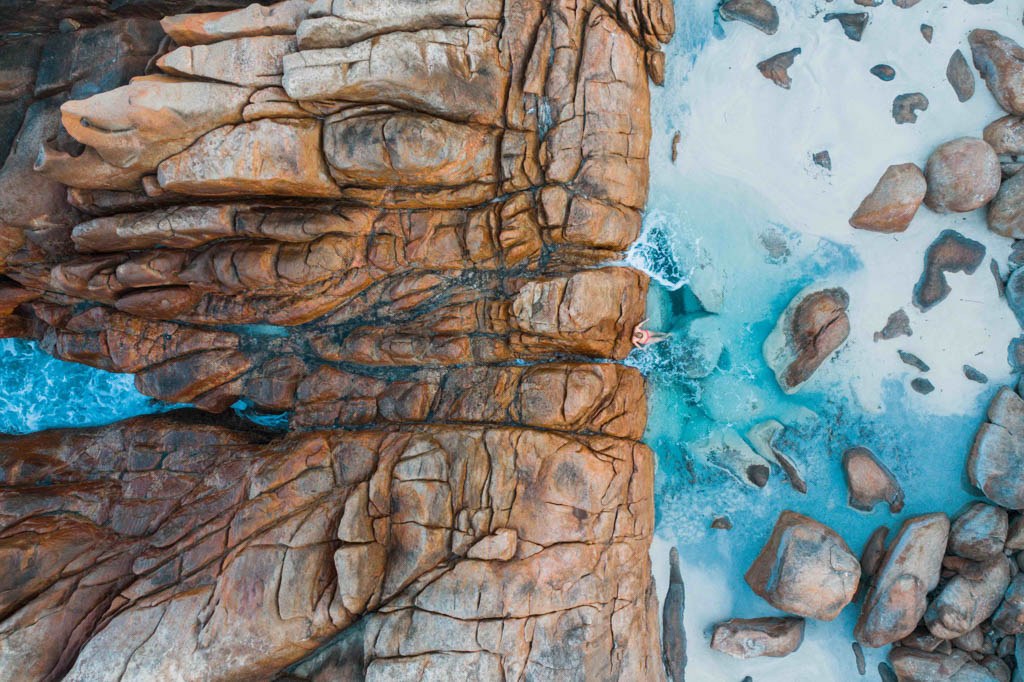 Injidup Beach – A beautiful swimming spot on a hot day, offering one of the best surf breaks along the Cape to Cape track. The ideal spot for escaping the crowds and relaxing, the Injidup Natural Spa is a hidden rock pool right on the edge of the often-turbulent Indian Ocean.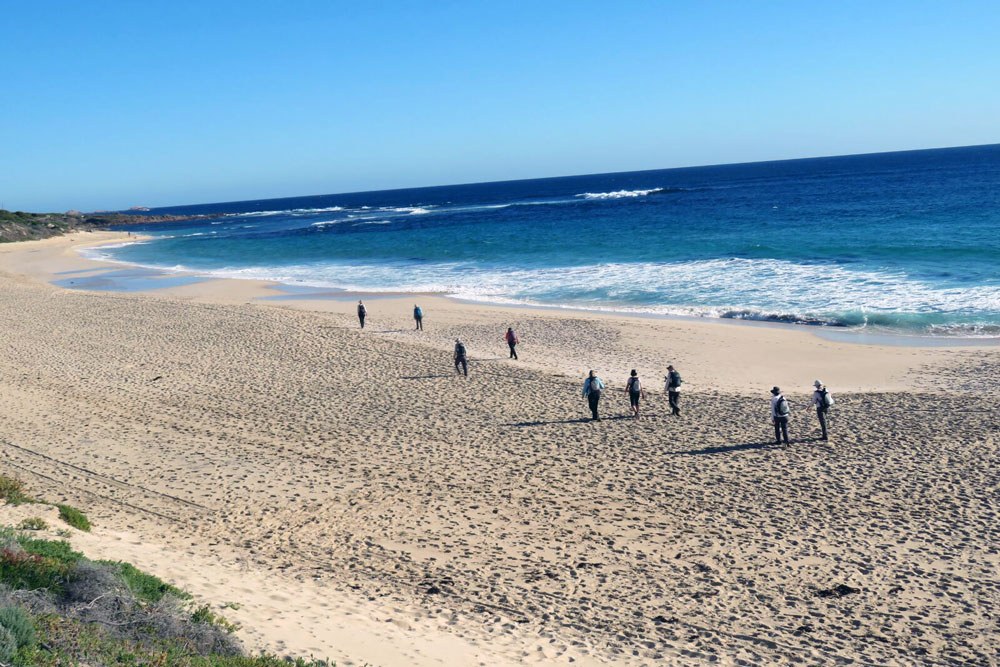 Yallingup Beach – Spectacular views, excellent surf breaks, a tranquil crystal clear swimming lagoon and a reef perfect for snorkelling and witnessing the thriving marine life. Yallingup Beach has everything you need for a Summer day and is a great place for families, with a playground and BBQs above the beach. Spend some time here and you might even spot world-class surfers like Taj Burrows catching a wave! For a relaxing post-swim refreshment, stop at nearby Caves House for a glass of Margaret River wine in the outdoor beer garden.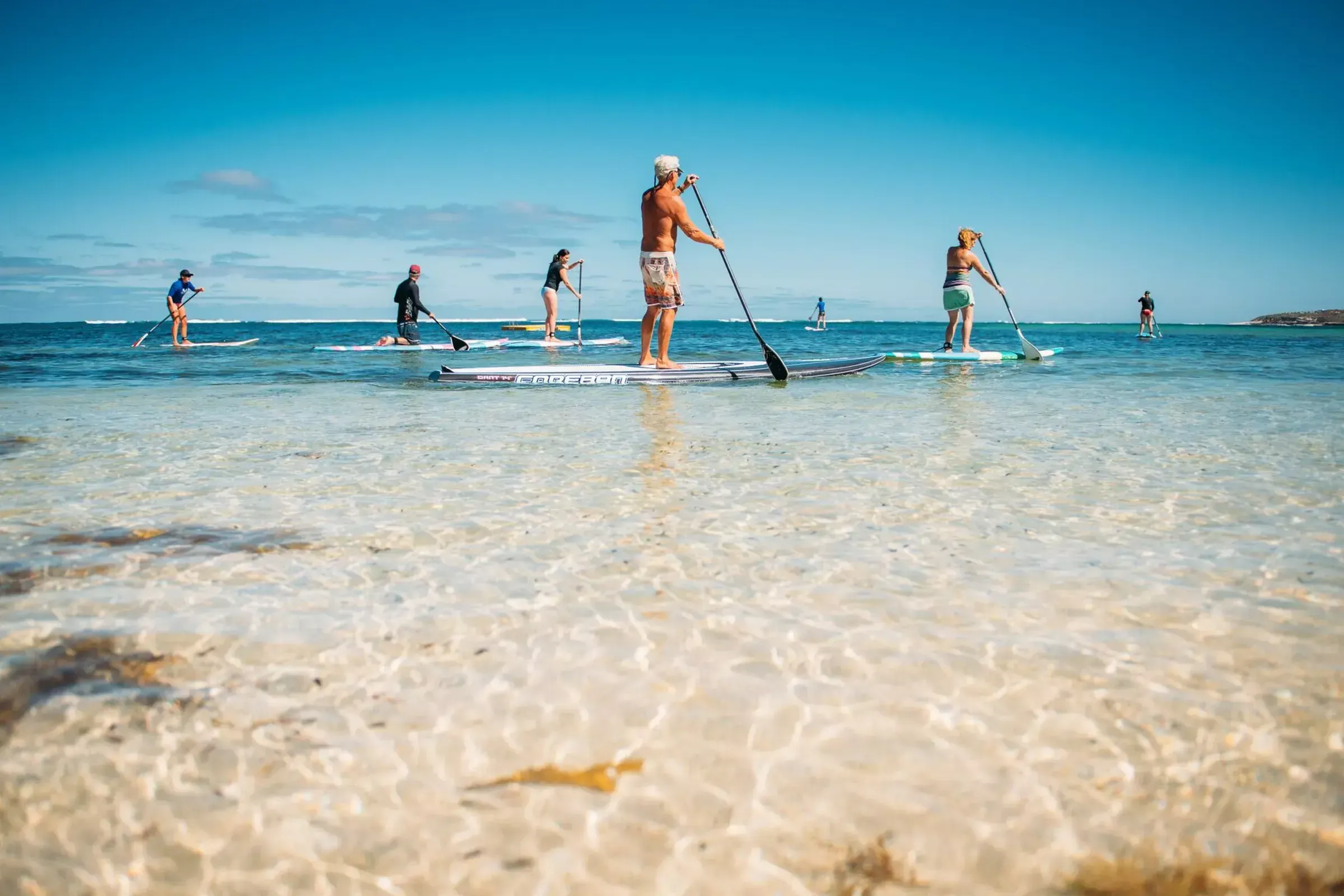 Gnarabup Beach – Gnarabup Beach is another favourite with families as it's a great beach for little kids to swim, paddle and build sand castles. Featuring a little jetty and pontoon that you can jump off, the reefs out to sea also provide a bit of shelter from big waves. It is also a good spot to take the dog for a run, try your hand at fishing, do a bit of snorkelling or rent a paddle board. As far as beaches go, it's a good all-rounder with something for everyone! If you do visit, be sure to check out the White Elephant cafe for a scenic breakfast or lunch spot.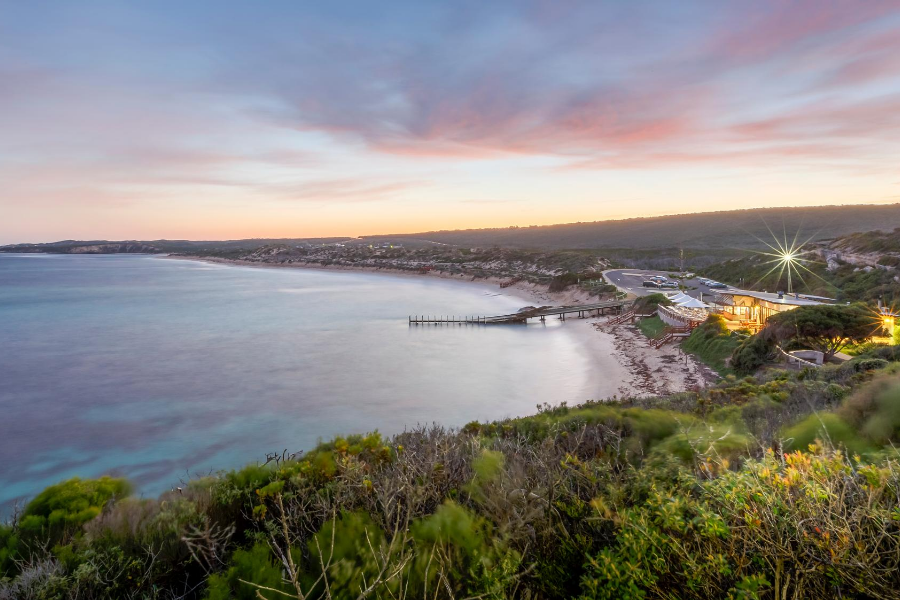 Prevelly Beach – It's an area that boasts some of the most spectacular surf breaks and attracts surfers from all over the country. This is definitely the spot for serious surfers! The waves can be huge and the skills involved guarantee to attract large viewing crowds. There are fantastic views from Surfers Point lookout, so even if you're not a pro surfer, grab a coffee and enjoy being a spectator! The guys at Combi Coffee will be on hand most mornings to to sort out your caffeine fix.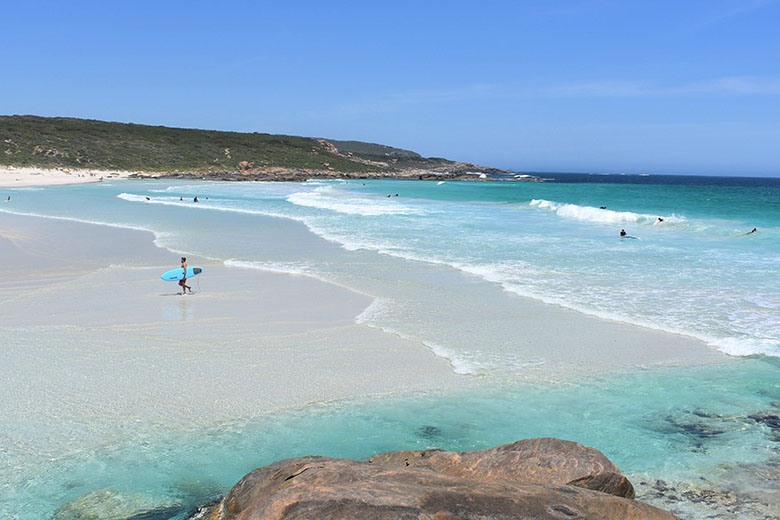 Redgate Beach – Redgate Beach is one of the most scenically breathtaking spots along the track and is a popular destination for surfers, locals and visitors. The pristine white sand, rocky outcrops and surrounding bush make for a stunning surf beach suited to beginners and experts alike. Capture the perfect sunset photograph, enjoy a dip, watch the surfers demonstrate their talents or spot the shipwreck from 1876, lying in five meters of water.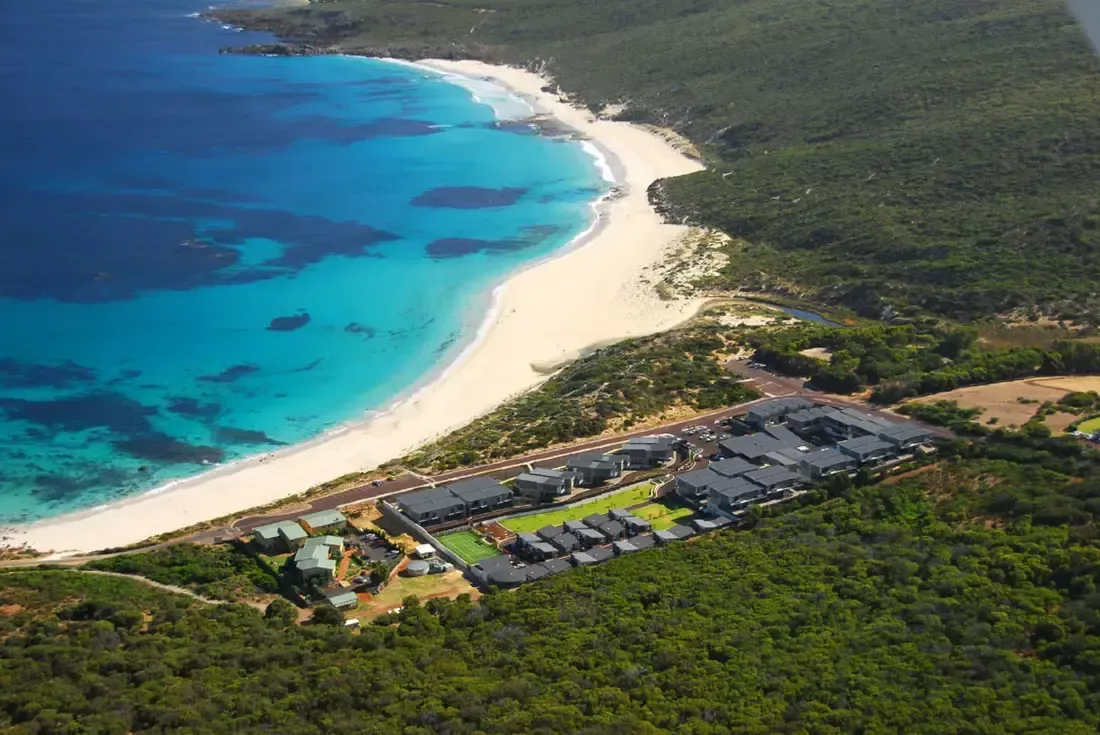 Smiths Beach – We may have saved the best till last. The impression Smiths Beach makes on you is instant. As you arrive at the top of Smiths Beach Road and see the green hues of Gunyulgup valley roll into the turquoise ocean and white sand of Smiths Beach, its not uncommon to find cars at a standstill in the middle of the road trying to capture the view. The beach is just 3km south of Yallingup and is another great all-rounder - great waves at the northern end for surfers, and a calm swimming beach and rocky headland for families to enjoy to the south. For the ultimate Smiths Beach experience, be sure to stay at Smiths Beach Resort for all-day access to one of Yallingup's best beaches.
Learn about more things to do in the Margaret River >