News |
Top 5 hikes in Perth and the South West of Western Australia
WA's best day hikes and multi-day hikes from the South-West to the Kimberley. Walk into Luxury's top walks by region.
By Nikki King
Best Walks in Western Australia
Western Australia is vast and our landscapes are varied, from red rock gorges to limestone coastal cliffs and tall timber forests; there is a day walk or multi-day hike to suit every interest and experience level. Our top hikes are unashamedly biased towards the trails in WA's South-West where our journey began, but highlights from across WA are included.
Top Hikes in Perth and the South-West of Western Australia
Offering a myriad of landscapes and almost as many walking trails, Western Australia's South West corner is ideal for exploring on foot. Whether you're keen to do the 1000-km-long Bibbulmun Track, discover Margaret River's Cape to Cape Track, or do a shorter bushwalk close to Perth, WA has the perfect hiking trail for you. So, pack your supplies, lace up your boots, and take a hike!
Here's our top 5 picks of the best walks in the South West of WA: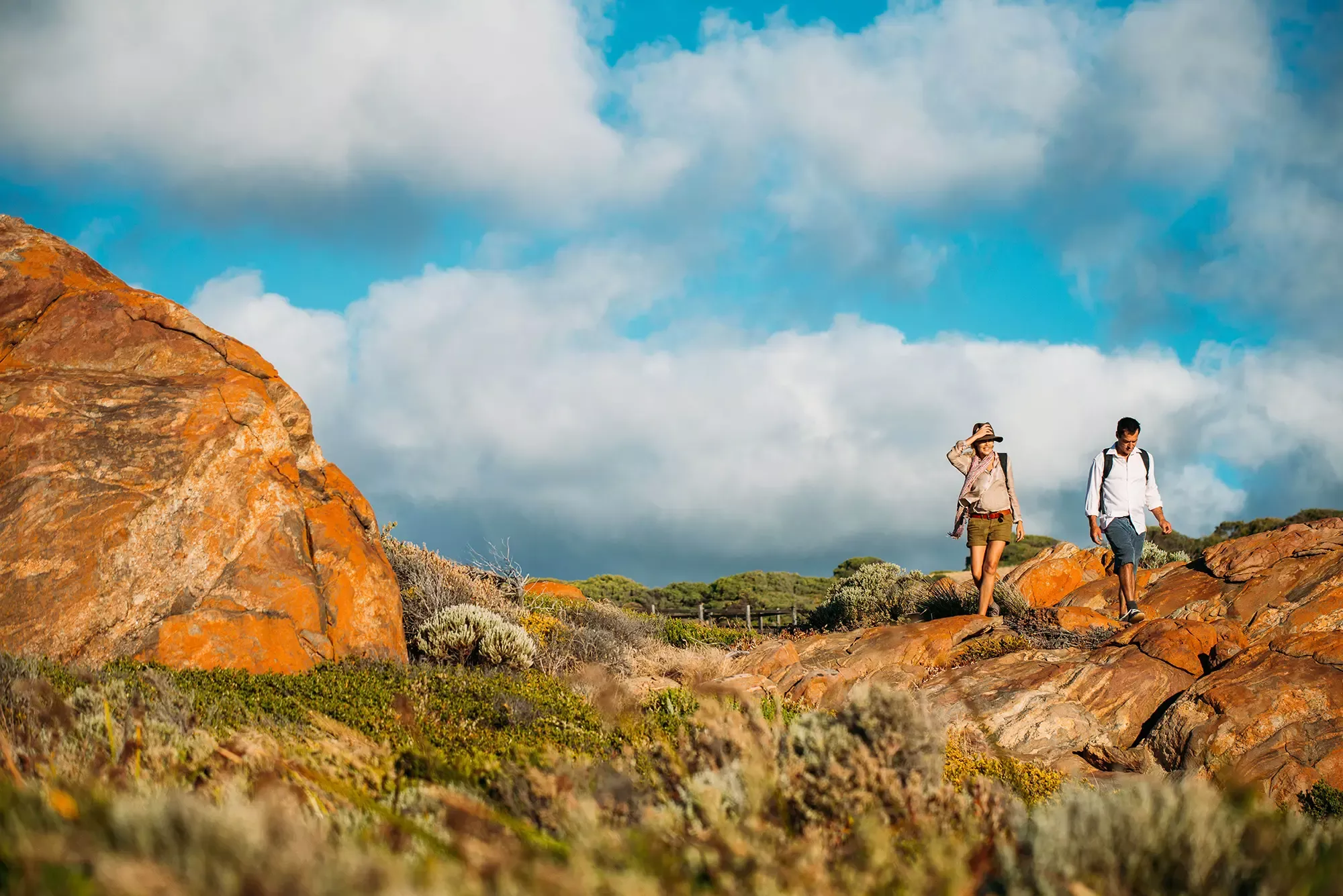 Cape to Cape Track - Linking Cape Naturaliste and Cape Leeuwin, the Margaret River Region's Cape to Cape Track is undoubtedly one of our all-time favourite hikes. The entire 135-km trail is awe-inspiring, but if we had to choose one stretch for a day trip, it would be the section between Redgate Beach and Boranup Forest. We love this segment for its spectacular coastal views and diversity of terrain. Along this part of the Cape to Cape Track, you'll walk on pristine white sand while watching surfers ride the Margaret River Region's world renowned waves at Redgate Beach, then work your way past limestone cave formations to jaw-dropping cliffs overlooking Contos Beach, before heading down into the majestic Boranup Forest where you will feel tiny alongside the sky-scraping karri trees. Choose to do the Cape to Cape Track on your own steam, or there are a variety of guided hike options. Our signature Cape to Cape Walk is one of the 12 Great Walk of Australia, and covers the best sections of the Cape to Cape while enjoying Margaret River food and wine experiences and staying in the best luxury accommodation.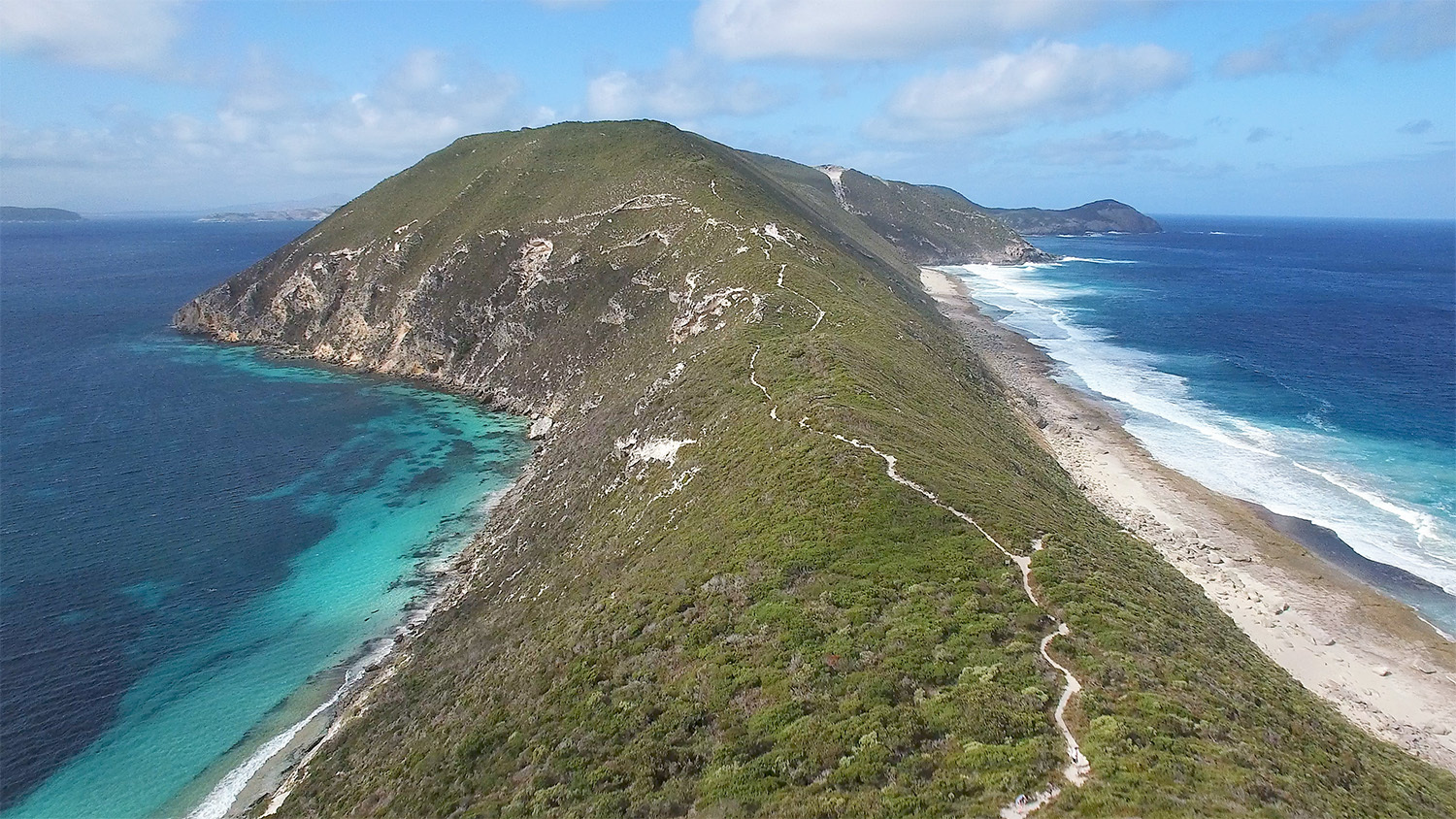 ​Bald Head Walk Trail - Located just off the Bibbulmun Track in the Torndirrup National Park near Albany, this 12.5-km (five to seven-hour) return traverse on the Flinders Peninsula is for experienced bushwalkers looking for a challenge! Hikers who take up the challenge will be rewarded with breathtaking views of King George Sound and the Southern Ocean. Featuring sections of boardwalk, packed limestone paths and hard granite sections, the Bald Head Walk Trail is steep and difficult in areas, so a high level of fitness is required.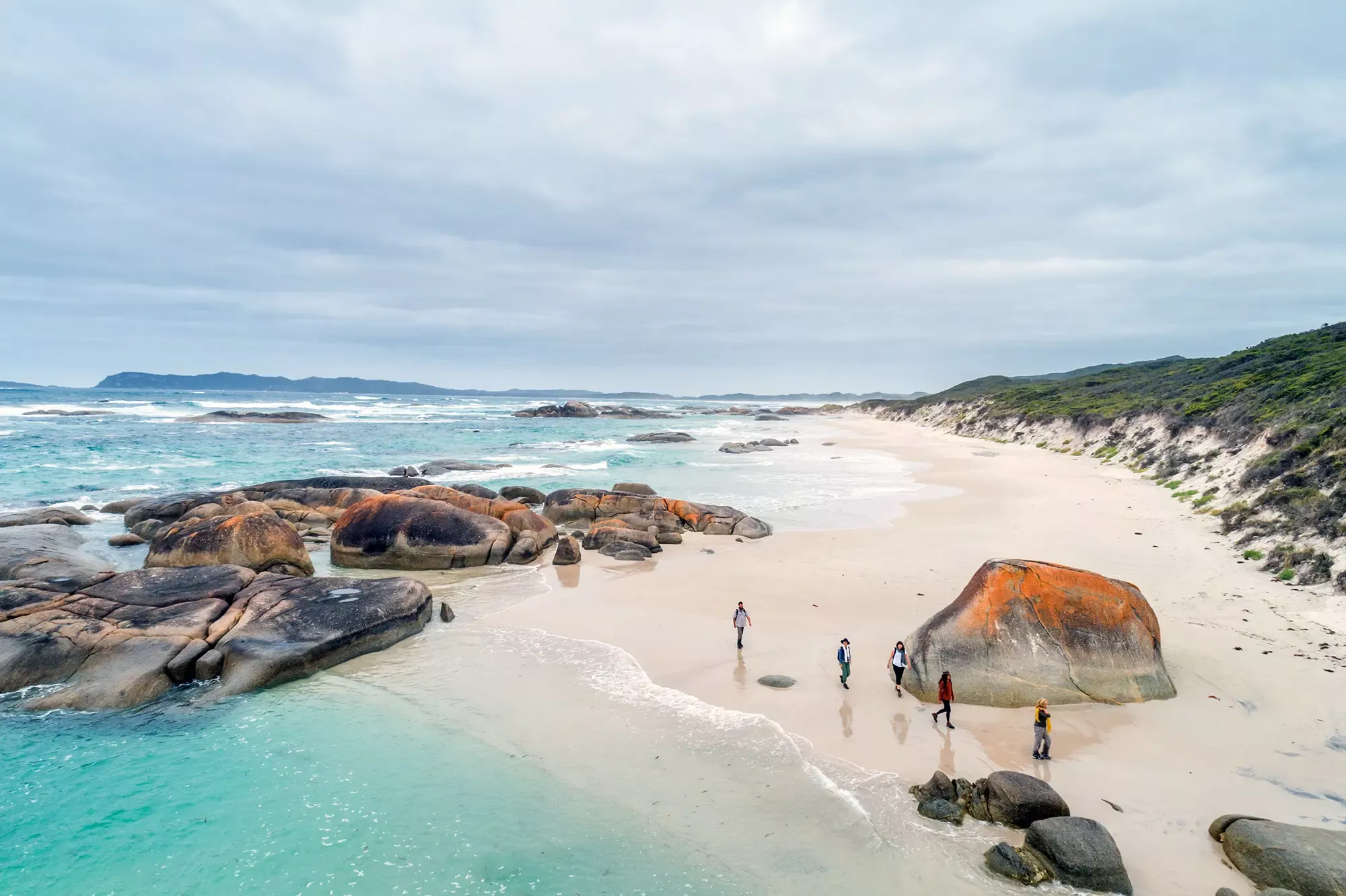 Bibbulmun Track – Spanning 1000 kilometres from Kalamunda in the Perth Hills to Albany on the south coast, the Bibbulmun Track is one of the world's greatest long-distance walks. Walkers can choose to take in a range of vistas by doing the entire track, or select various sections to do in a day or over a few days. The section from Walpole to Frankland River features beautiful inlet and river views, mixed in with towering tingle trees, while the hike from Greens Pool to Denmark showcases pristine white sandy beaches and ancient granite rocks. Both are sections captured on our Albany South Coast Walk. Closer to Perth, the Sullivan's Rock to Mount Cooke section of the Bibbulmun Track is one of the best day hikes near Perth. Situated about an hour south, just off Albany Highway, this walk is well signed and a great day out for bushwalkers keen to escape the crowds and immerse themselves in a native Australian bush landscape. Enjoy fabulous views over the Darling Ranges from the top of Mount Cooke and keep your eyes peeled for black cockatoos!
Kitty's Gorge Walk Trail - This 16-km return hike in the Serpentine National Park is accessible from the historic town of Jarrahdale or via the Serpentine Falls carpark. Offering a striking blend of granite outcrops, waterfalls, native bush and wildflowers, this half-day walk is best undertaken in spring. As you follow the Serpentine River and Gooralong Brook, listen to water flowing through the gorge – it provides a peaceful backing track for your hike. There are steep sections with loose, uneven ground underfoot on this trail, so a moderate level of fitness is recommended to undertake this hike.
Eagle View Walk - Situated in the Darling Ranges, about 30 minutes from Perth, Eagle View Walk is a 15-km circuit around John Forrest National Park. Featuring beautiful views of the Swan Coastal Plain, Perth city and the Indian Ocean in the distance, this is another excellent walk easily accessible from Perth. Taking between four and eight hours and requiring a moderate level of fitness, this trail passes a range of different types of vegetation, waterfalls and dazzling displays of wildflowers in spring.
Best Walks from WA's Mid-West to the Pilbara and Kimberley
The hiking landscape changes as you journey north with red rocky gorges carved by water becoming more prominent. Here are some of the best WA hikes in this region to inspire your next adventure.
Murchison Gorge and the new Skywalk are a must-do when visiting Kalbarri, about 7 hours north of Perth by car. The Skywalk is a viewing platform jutting out over Murchison Gorge offering views of the dry riverbed snaking its way through the landscape. The Z-bend loop walk is a good way to explore this area on foot.
Karijini National Park in the Pilbara region offers some of the least well-known but most rewarding gorge walks in Australia. The iron rich red gorges feature stunning waterfalls and swimming holes, and it's far enough south that crocodiles are not present so you can enjoy those beautiful pools.
El Questro Wilderness Park in the East Kimberley features some of the best day hikes in WA including our favourite, the El Questro Gorge Walk which follow a rainforest clad valley into a gorge with multiple pristine rock pools and ending in a warm waterfall.
For a short walk option in Broome, we highly recommend the beach walk from Cable Beach to Gantheume Point, where fossilised dinosaur footprints are still visible. Time your walk for sunset to watch the changing colour of the vibrant rocky headland as the sunsets against the turquoise coast.